Women's World Football Show, Episode 124: Features interviews from U.S. Women's National Team players Christen Press, Megan Rapinoe, Alex Morgan, and Head Coach Jill Ellis; Houston Dash forward Veronica Latsko; and Canterbury United Pride Head Coach Alana Gunn.
#USWNT
U.S. Women's National Team recently faced China in two international friendlies and WWFShow was at the first match in Sandy, Utah. Patty catches up with striker Christen Press (before the big trade of course) and asks her thoughts on coming back with the national team, her recent experience in Sweden playing for Göteborg FC, World Cup musings and more! (6:19′)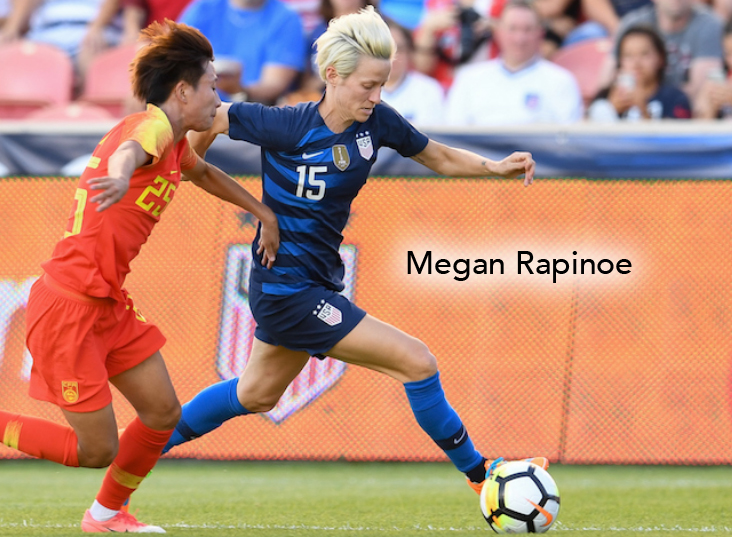 We also explore the exceptional play of USA attacking midfielder Megan Rapinoe! Starting with soundbites from Jill Ellis (16:32) and Alex Morgan (17:29′) giving their expert assessment of Pinoe. Finally, we hear from the popular player herself in two interviews (pre-game and post-game)! Listen as Pinoe shares her secrets of success, how she changed her diet and fitness program after her recent ACL injury, and does she think she's playing the best football of her career? Pinoe gives us the truth and nothing but the truth! Plus… just what does wearing the rainbow numbers on the back of her jersey mean to her? It's all Pinoe and it's all here! (18:33)
Head Coach Jill Ellis takes on the media in a mix zone conference. Listen in as Jill talks about everything from playing China to not playing Jaelene Hinkle and more! (12:12′)
Veronica Latsko
There's no one single path to playing professional soccer and the journey is different for everyone. In this exclusive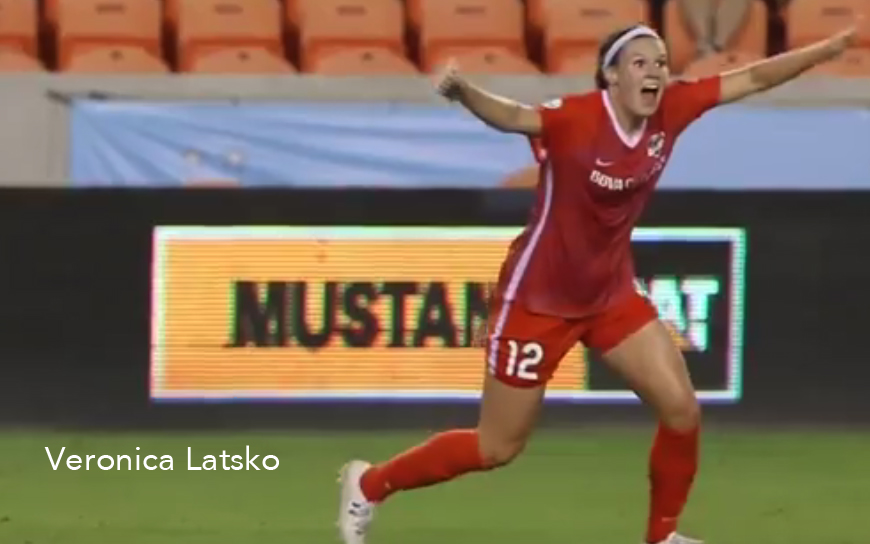 interview, Adam sits down with Houston Dash striker Veronica Latsko to talk about her soccer journey and the new heights she's reaching in the National Women's Soccer League (NWSL). The University of Virginia standout had to wait until the third round and the 28th pick of the 2018 NWSL College Draft before she found out she would be playing for Vera Pauw's Dash.
In this highly spirited conversation, Veronica gives us a glimpse into the draft-day experience, comparisons to the college game, and her quick rise to stardom in Houston. Plus, the Pittsburgh native talks about the growth of women's soccer in her hometown, the fast pace of the pro leagues, and some of her toughest competitors. There's no better time to get to know this rising star than right now and right here on WWFShow! (40:30)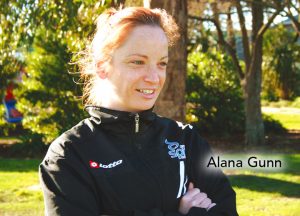 Alana Gunn
The new Head Coach of Canterbury United Pride in the National Women's League, Alana Gunn sits down with WWFShow New Zealand correspondent Helena Wiseman. Taking over the role as the league expands to two rounds this season, Alana looks forward to the new challenge before her. Listen in as Alana talks about the advantage of playing against boys teams, the importance of women coaches in the game, and the challenge of preparing the next generation of Football Ferns. If you're new to the football scene in New Zealand, or just want an update on women's soccer in NZ, this is the interview you need to listen in on! (01:14′). Learn more about Mainland Football Federation at MainlandFootball.com
Follow Helena Wisman on Twitter @HelenaWisman
Plus…
We look at the new FA Women's Super League with trade and transfer news from Liverpool Ladies FC, Manchester City Women, Chelsea Women, and more!
A deep dive look into recent international friendlies and Women's World Cup Qualifiers
U-17 CONCACAF Championships update
And what was New Zealand Head Coach Andreas Heraf thinking?
All this and MORE!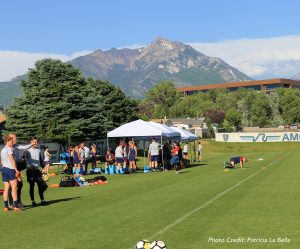 Photos Courtesy of: U.S. Soccer/Wazee digital; Patricia La Bella; ussoccer.com; HoustonDynamo.com; CoachinginChristchurch;
Original Broadcast Date: June 17, 2018
Women's World Football Show website design and theme music by Patricia La Bella
Women's World Football Show® is a registered trademark and it's audio and logo cannot be used without expressed written authorization.