Women's World Football Show, Episode 76 features exclusive interviews with South Africa captain Janine van Wyk; Mexico defender Alina Garciamendez; Canada sports journalist Sandra Prusina; and "Kid Reporter" Kaitlyn Jones.
No matter what side of the world you're on, one thing's for sure – you know an inspirational soccer star when you see one! In this episode of Women's World Football Show, we spotlight not one, but TWO of the world's most motivating stars in the women's game today.
First up, we chat with South Africa captain and record cap holder Janine van Wyk. In this
interview Janine tells us how preparations are going for the Olympic games in Rio (including a trip to the USA to play the world champions) and how the side is much better prepared than they were for their last Olympics in 2012.
The influential leader also tells us all about her JVW FC Project that is giving girls all over the world a chance to play the beautiful game. How did Janine handle her first cap as a 17-year old for South Africa? What does THAT goal against Nigeria really mean to her? And how does Manchester United figure into her own dreams? Janine shares the answers and so much more!
Follow Janine on Twitter @Janinevanwyk5 and check out JVW FC Project.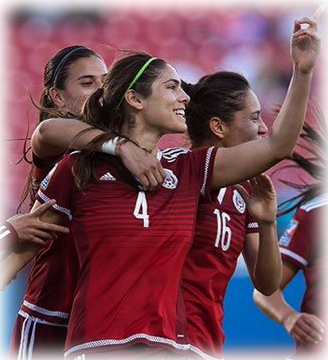 Second up (but always No. 1 in the hearts of Mexico fans) is defender Alina Garciamendez. The Stanford record-holder updates us on her latest career path and it's possible affect on her soccer future. Alina shares her thoughts on the current state of the Mexico Women's National Team and what she thinks can be done to make the the women's game stronger in that country.
Plus, Alina lets us in on how she continues to balance school and football, her experiences at FFC Frankfurt and some of the highlights of her football career (so far!).
To keep up to date on Alina's future and on the state of the Mexico team, follow her on Twitter @alinag16.
Canada Report
Oh Can-a-da… Here we come! Adam sits down with Canadian sports journalist and radio personality, Sandra Prusina. If you've been wondering how the Canada Women's National Team recovered after their disappointing 2015 Women's World Cup exit to win the 2016 Algarve Cup and other recent successes, Sandra breaks it all down! A great mix of both youth and veterans, Canada is preparing for Rio with quiet strength and resolve. Sandra gives us valuable insight on the players to watch, who's leading the team, and more! If you're looking for a complete Canada team report – this is for you!
Follow Sandra's blog at Northern Kick and on Twitter @sprusina.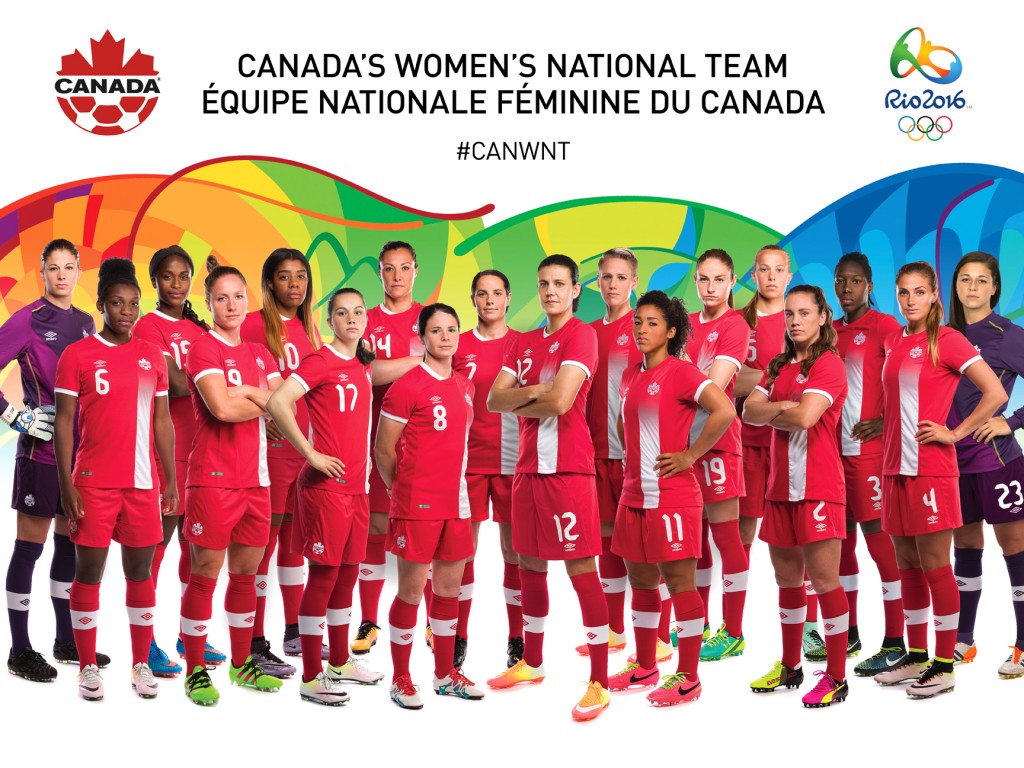 Kids Korner (?)
Okay, that may not be the real name, but WWFShow introduces a new segment spotlighting youth soccer players all over the world. For the first edition (not addition), we introduce our new correspondent and youth player herself, Kaitlyn Jones. The Florida native will be our "Kid in the Streets" (okay, that may not be the title either) asking the questions other kids want to know. If you know of a youth player or you are one, contact us and you may be one of "Jonesy's Juniors" (still working on that title!). Follow Jonesy @kaitlyn_jones9.
Plus…
We dissect the demise of the Boston Breakers, demystify the problem in Houston, dial in on the new coach at Doncaster; And more! Now let the power play begin!
Fade Out Music by Indigo Girls
Original Broadcast Date: June 25, 2016