Women's World Football Show, Episode 85 features exclusive interviews with USWNT goalkeeper Alyssa Naeher; Australia defender Angela Beard; Aussie sports writer Cheryl Downes.
The competition is fierce in the women's game, so when opportunities are presented, the hungry ones go full force. On this episode, Women's World Football Show features a couple of players who are not throwing away their shot!
First up is U.S. Women's National Team goalkeeper Alyssa Naeher. The New England native knows what it's like to live and play outside of her comfort zone and she's made a career out of it. In this rare interview, Alyssa gives us insight into her experiences moving away from home playing f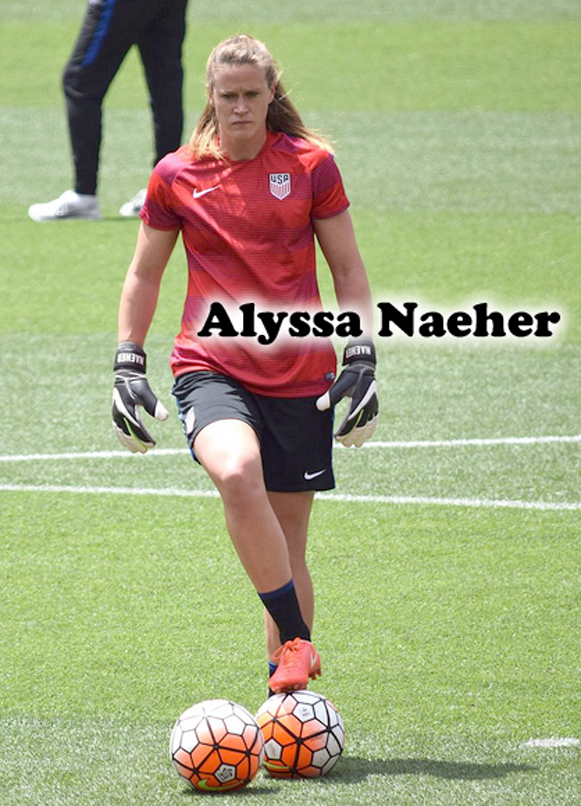 or Turbine Potsdam in Germany and then later leaving the comfy confines of her hometown for the bustling city of Chicago.
Always a consistent player on the youth squads, at Penn State and at the club level, Alyssa challenged herself to change her mindset when she hit the national team as a backup to Hope Solo. Now, she's battling for the number one spot and she's giving it all she's got. Alyssa shares with us how her past experiences have shaped who she is today, what's she's done to raise her game to another level and more.
Plus, her thoughts on Chicago, her life away from the pitch and another possible reason the Chicago Cubs won the World Series. Alyssa gives us the insider scoop! Alyssa literally takes 'Perseverance" wherever she goes. WARNING: We file this interview under Must-Listen! (7:00')
Angela Beard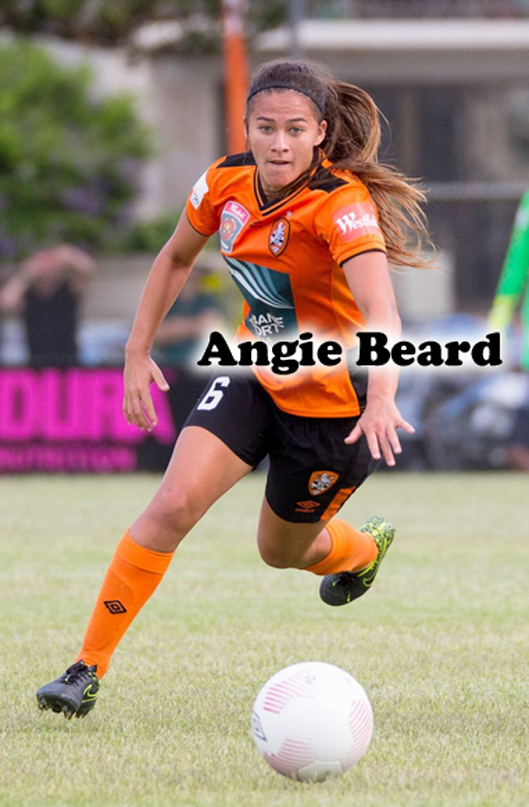 Representing Australia on the U-17 and U-20 squads, Angie Beard is one of the more dynamic defenders in the women's game. Currently with Brisbane Roar in the W-League, the 19-year old was a nominee for the 2015/16 W-League Young Footballer of the Year award. Angie's defensive craftiness led to her being awarded Brisbane Roar's Player of the Year for 2015/16.
A product of the Queensland Academy of Sport, Angie is a fierce competitor who gleefully tackles every obstacle that comes her way. One example – her recent injury that occurred soon after being called up to the full Australian squad. Angie shares with us how she overcame disappointment with determination. Now she is back and ready to don the orange for Brisbane and the gold for Australia. So, throw another shrimp on the barbie, sit back and listen to this inspiring interview with one of the brightest prospects in Australia women's football! (26:00′)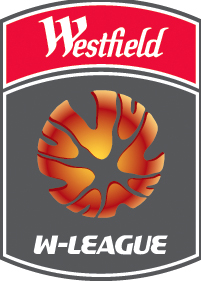 Westfield W-League Preview
And speaking of Australia…. The 2016/17 W-League season is under way and who better to get us updated than our friend and Aussie expert Cheryl Downes from The Women's Game! Cheryl gives us an update on all the teams and squad changes. Plus, who will challenge Melbourne City this season, which USA player will make the biggest impact and which Aussie stars are on the rise! Our resident "Melbourne Girl" gives it to us straight! Also, a look at the Matilda's squad leading up to the Cyprus Cup and wait… no Kate Gill mention? Crikey! (41:00′)
USA vs Romania
The USWNT is back in action with two friendlies against Romania. Jill Ellis and Co are hitting California where the crowds are heavy and the weather is hot! We pour over her recent call-ups and curious formations! And remember, there's no whining in football!
Plus…
NWSL Skittle trades; Krash landing at Washington Spirit; UEFA Championship match-ups; U-20 Women's World Cup update and MORE!!
Fade Out Music by The Roots
Original Broadcast Date: November 11, 2016
Photo credits courtesy of: ussoccer.com; Chris Simpson/Brisbane Roar