Women's World Football Show, Episode 62 features exclusive interviews with New Zealand midfielder Annalie Longo; Costa Rica star Raquel "Rocky" Rodriguez; post-game comments from England manager Mark Sampson; and former footballer and author Angela Cornacchio.
Women's World Football Show welcomes New Zealand National Team midfielder Annalie Longo to the soccer airwaves! The Football Ferns are flying high these days and Annalie is one of the big reasons why.
The Auckland native is no stranger to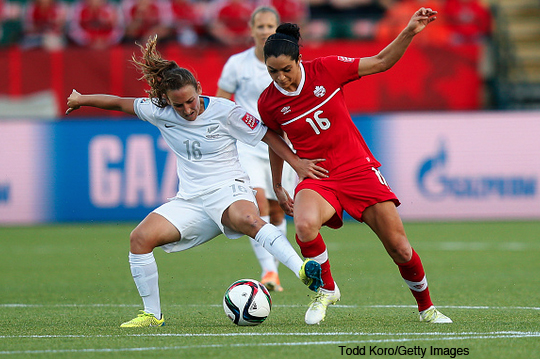 scoring pressurized goals and she has the hardware to prove it. It's been a year of personal accomplishments for Annalie and her national team. Winner of the 2015 Canterbury Women's Footballer of the Year award, Annalie is a known threat to opponents, which is why she's usually swarmed by defenders.
The 24-year old Kiwi takes us on a journey of her footballing life, from her youth days playing in three U-20 World Cups to the 2015 Women's World Cup in Canada. The Football Fern midfielder gives us a glimpse into what makes this team so special, who's the best player she's played with and against. And of course, she lets us in on why her two favorite coaches just happen to be Tony Readings and John Herdman.
This is one of those rare interviews that will keep you entertained, educated and intrigued. So, put on your All-Whites, do the Haka, then take a seat and listen to our chat with Annalie Longo!
Check out how Annalie is helping shape the future of women's soccer at Grasshopper Soccer programme.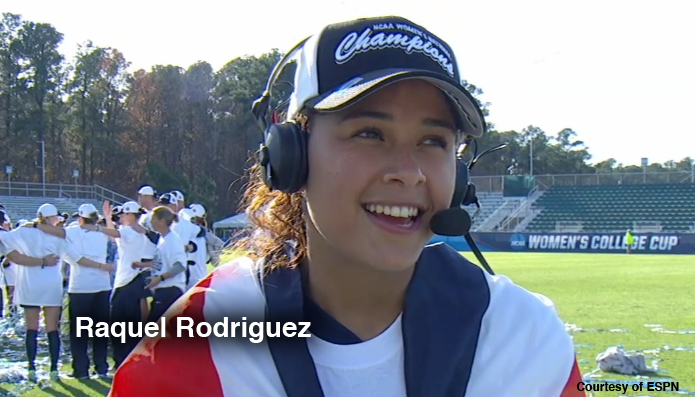 Raquel Rodriguez
The 2015 NCAA Women's College Cup Championship took place in Cary, NC on December 6, 2015 with Penn State and Duke battling for the elusive crown. At the end of the day it was Penn State lifting the trophy after a slim 1-0 victory. Our very own AJ "Postgame Gator" Johnson was on the scene and managed to nab a postgame interview with Nittany Lion (and Costa Rica international) hero of the match, Raquel "Rocky" Rodriguez.
The Tale of Two Friendlies
England enjoyed two close-knit friendlies with Germany and Bosnia and Herzegovina within three days. We hear Head Coach Mark Sampson's thoughts on his team's recent successes and how the Lionesses will continue to progress in the future.
Italian Stallion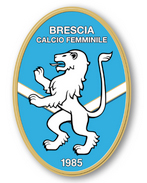 Athlete and author, Angela Cornacchio joins us for a spirited discussion on women's football in Italy. The former ACF Brescia Femminile player gives us a rare look into the Italian league and how the cultural mindset is changing slowly but surely. As the former communications manager for the Boston Breakers, Angela brings a wealth of information on all things on and off the pitch.
Connect with Angela on Twitter @SportsInCity
Check out her book The Player Diaries.
Plus…
We're talking Turf, Turf, and more Turf! It's a topic we're beating into the ground (pun intended); NWSL news; EUROs and MORE!
Fade Out Music by Gonna Fly Now.
Original Broadcast Date: December 6, 2015