Women's World Football Show, Episode 27 features postgame interviews with Trinidad & Tobago head coach Randy Waldrum and USWNT midfielder Tobin Heath; Plus sound bites from Manchester City head coach Nick Cushing and striker Steph Houghton; and Arsenal Ladies head coach Pedro Losa; and a W-League report from Aussie reporter Cheryl Downes.

Underdogs are the new heroes as Women's World Football Show highlights Women's World Cup 2015 qualifiers and championships from around the world!
Randy Waldrum, Tobin Heath
Small nations like Trinidad and Tobago, Jamaica, and Costa Rica are making names for themselves at CONCACAF. On the other side of the pitch, the two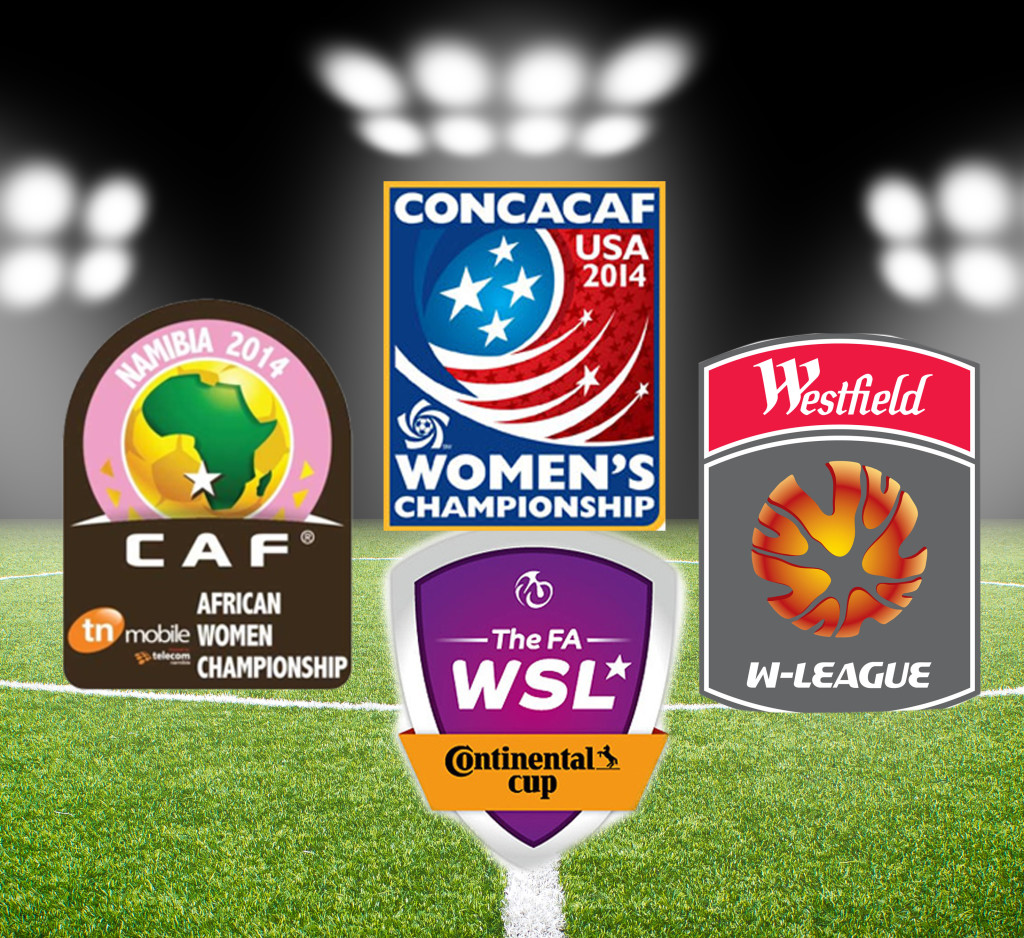 powerhouses USA and Mexico are battling the devil within. Our own Alana "Postgame Gator" Johnson was in Chicago for the matches and came back with interviews from T&T Head Coach Randy Waldrum and USA's cheeky midfielder Tobin Heath.
Tournament Reviews
The African nations have Canada on their minds as they compete in the CAF TN Mobile 9th African Women's Championship in Namibia. Patty and Adam take a look at this warrior-like competition where the top three teams will solidify their place among the best at the Women's World Cup 2015.
The FAWSL has wrapped up and crowned a surprising champion that had one blue team seeing red! Adam guides us through the last days of the 2014 season!
Nick Cushing, Steph Houghton
David takes down Goliath in the 2014 Continental Cup! Adam and Barry traveled to London to witness the un-crowning and came back with interviews from Manchester City Women's Football Club head coach Nick Cushing and captain Steph Houghton, as well as Arsenal Ladies' new coach Pedro Losa.
W-League Report
There's an underdog down under in the Westfield W-League and our good friend Cheryl Downes stops by to give us all the juicy details on Perth Glory's recent rise to excellence. Patty interrogates Cheryl on the best and worst of the season so far; which American has taken the league by storm; the good deeds of Amy Jackson; and what's really going on with Lisa De Vanna. All this and more!
A short preview of the upcoming Canada vs Japan friendly, gives Adam the perfect link to gush over Sophie Schmidt's new website (2 minutes and that's it!!).
Music by Ringo Starr, Men at Work and Blackmore's Night.
Original Broadcast Date: October 19, 2014.