Episode 116: Women's World Football Show welcomes Chicago Red Stars defender Indigo Gibson; Rangers WFC midfielder Hayley Sinclair; and a Liga MX Femenil report with Mexico correspondent Pamela Del Olmo.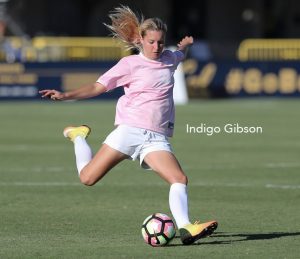 Indigo Gibson
There's a new star heading to Chicago and her name is Indigo Gibson. Join us as we introduce the young defender from University of California, Berkeley to NWSL fans. Indigo Helped the Cal defense concede the fewest goals (9) in the Pac-12 and was selected as a MAC Hermann Semifinalist (the first Cal player to be honored as a semifinalist since Alex Morgan). A First-Team All-Pac-12 selection in 2017, Gibson played every minute in the regular season, helping the Golden Bears to a 13-6-1 record.
Selected 18th overall in the 2018 NWSL College Draft by Rory Dames, Indigo will help bring leadership and consistency to the backline of the Chicago Red Stars, especially as some of the veterans leave for national team duty. Listen to Indigo's unique experiences in both the USA U-23 camp and the Canada youth squads. Indigo's story is a special one that spans across Canada, England, California, and now Chicago! (9:40')
Follow Indigo on Twitter @schminnyrae
Haley Sinclair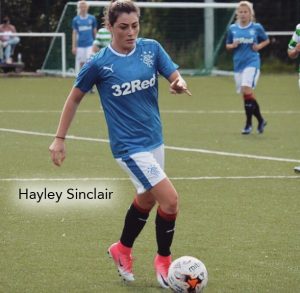 Midfielder Hayley Sinclair is one of the most exciting up and coming players in Scotland. In this exclusive interview, Adam talks with the Rangers WFC midfielder about her time with the Scotland youth teams, her aims for the season, and what it was like moving from arch rivals Celtic to Rangers, a move that very few players male or female make.
As a full-time student and pro footballer, Hayley shares with us experiences playing in the Old Firm game and how the excitement is spreading to the women's game, the growth of women's football game in Scotland, some of her longterm goals, and more! (34:00')
Follow Hayley on Twitter @hayleysinclair8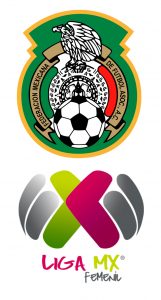 Liga MX Femenil & Mexico WNT
Women's World Football Show Mexico correspondent Pamela Del Olmo drops by update us on Mexico's newest league, Liga MX Femenil. What is it about this league that is registering an average of 3,492 spectators per match, not to mention the two post-season matches that drew record-setting crowds of 28,955 and 32,466 fans?! However, the league isn't without it's controversies. Pamela breaks it all down for us, plus gives the basics and shares which teams and players we should be watching.
Then, Pamela gives us a much-needed update on the Mexico Women's National Team as they head into a Women's World Cup qualifying year, including a couple of friendlies with bitter rival USA, and MORE! Missing Mexico? We got you covered! (1:08:00')
Follow Pamela on Twitter @pndom
Plus
Westfield W-League Grand Final review; News from NWSL, SWPL and FAWSL; England and USA SheBelieves Cup roster reports; and More!
Photos Courtesy of: Cal Bears; Chicago Red Stars; Rangers WFC;
Women's World Football Show website design and theme music by Patricia La Bella
Women's World Football Show® is a registered trademark and it's audio and logo cannot be used without expressed written authorization.