Women's World Football Show, Episode 77 features exclusive interviews with South Africa head coach Vera Pauw; New Zealand Goalkeeper Erin Nayler; London Bees head coach Dave Edmonson; Soundbites from Seattle head coach Laura Harvey and midfielder Jessica Fishlock.
Believing in yourself, your team and your dreams is something we see from successful players and coaches throughout the world. And on this episode, Women's World Football Show features a few people who are seeing the results of those beliefs.
Vera Pauw
First up is Banyana-Banyana head coach Vera Pauw! Just off the plane in Chicago from South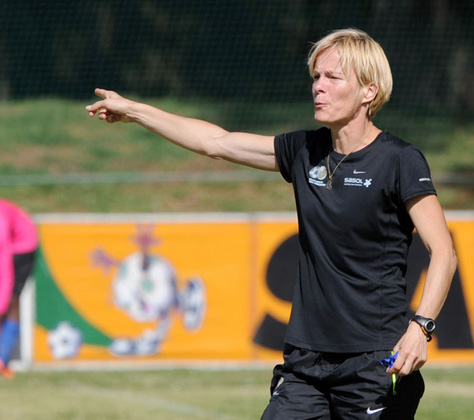 Africa, Coach Pauw sits down to talk to us about some of the challenges she faced when first being appointed head coach of Africa, her growing love for her team and the success she looks to derive from their recent trip to the USA.
Plus, the former Dutch defender gives us an inside look at what makes Banyana-Banyana so special, what fuels their passion to play and why is now the right time to play the world champions? This is a rare interview with one of the most influential coaches in women's football today. So, put down your vuvuzela and take a listen!
Erin Nayler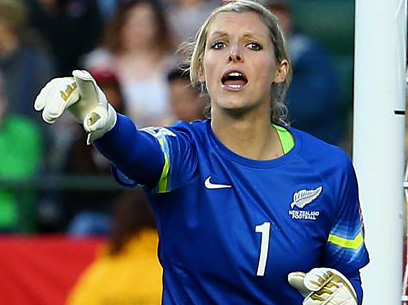 In another rare interview, we hear from New Zealand's No. 1 goalkeeper Erin Nayler. As one of the more exciting young goalkeepers in the world, Erin was recently named to the squad that will head to Rio (to no one's surprise). Erin tells us all about her experiences playing at the Women's World Cup in Canada, playing the host nation and what it's like facing her childhood hero, Hope Solo.
As the Ferns prepare for the upcoming Olympics, Erin is also endeavoring on another more personal journey as she also in studying biology in college. She gives us insight into how she is determined to realize her dream of being both world class footballer and biologist. But it's not all serious – Erin updates us on her Karaoke queen status, who the jokers are on the Ferns and even her bird gets a few words in! Don't miss this fun, inspiring and interesting interview from one of the brightest stars in women's football today!
USA vs South Africa
Can you believe the US Women's National Team faced Banyana-Banyana for the first time ever on July 9, 2016? It's true and it was a surprising eye opener for both teams preparing for the upcoming Rio Olympics. We break it all down, with roster notes, player updates and more! Plus, why is Adam proudly wearing his Hope Solo shirt? Listen and find out!
Dave Edmonson
The London Bees have been one of the most improved sides in the FAWSL this season and a lot of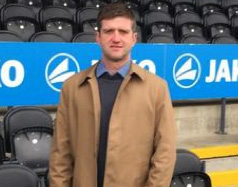 that is down to new head coach Dave Edmonson. In this interview Dave tells us how he went about transforming the club on and off the field and the reasons behind the club's recent upswing in form, which has seen a 6-game unbeaten run and a fantastic win over FAWSL 1 Champions, Chelsea Ladies. Dave also shares his views on the overall standard in the FAWSL and the hopes for both Australia and New Zealand going into the 2016 Olympic Games in Rio.
Laura Harvey & Jess Fishlock
Patty visited Seattle on the 4th of July and there were plenty of fireworks under the Space Needle as Reign FC hosted the Boston Breakers. Laura Harvey and company welcome back Nahomi Kawasumi to the team, who has given the team a reason to play with smiles on their faces. Laura Harvey and Jessica Fishlock talk about Naho, the team's goals and their determination to keep fighting for their rightful place in the top four. Plus, has Patty broken the secret on why the Breakers are playing scared? Listen to find out more!
Plus…
FAWSL update, Continental Cup previews, and the darkest day in the NWSL, & MORE!
And remember to check out Patty and Adam rant on Woso Off the Post!
Fade Out Music by Fleetwood Mac
Original Broadcast Date: July 10, 2016