Women's World Football Show, Episode 128: Features an exclusive interview with Chicago Red Stars midfielder Danielle Colaprico; Crystal Palace Ladies FC Manager Dean Davenport; and a special report on the New Zealand Women's National Team with Helena Wiseman.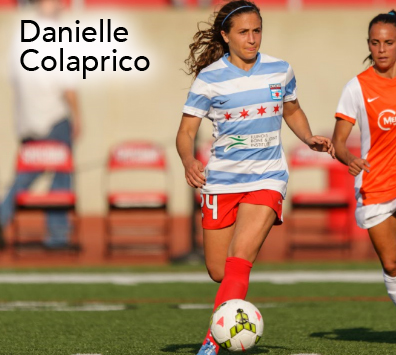 As one of the most hard-working players in women's soccer today, Danielle Colaprico continues to be a driving force in the success of the Chicago Red Stars. The New Jersey native stops by to chat about her early days discovering the game, life as a professional athlete, why she just can't stop being so positive, and so much more.
What was life like growing up in Freehold, NJ and why are kids crazy about soccer in the Garden State? Danielle let's us in on her theory. Plus, the former NWSL Rookie of the Year gives us a glimpse into why her family has helped her to become the person she is today – on and off the pitch!
Danielle also give us exclusive insight on the Chicago Red Stars' success and the teams' mindset going into these crucial last weeks of the regular season. Will we see the Red Stars in the playoffs and once they're there, how are they going to climb the hurdle of making it into the NWSL Championship Final? Is this the Red Stars year? Danielle gives us the inside scoop! Do not miss this funny, insightful, and honest interview with one of the NWSL's most popular stars – Danielle Colaprico… from FREEHOLD! (48')
Learn more about Stephanie McCaffrey's charity Hidden Gems!
Dean Davenport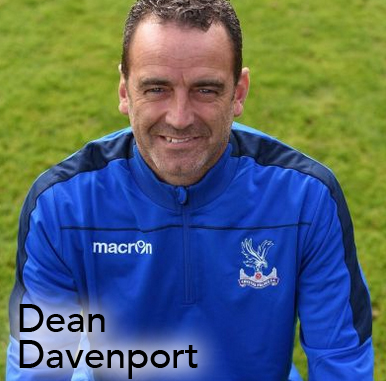 After months of uncertainty, Crystal Palace Ladies FC, have been awarded a place within the second tier of women's football in England, The FA Women's Championship, for the 2018-19 season. The team's Manager Dean Davenport stops by to discuss the big changes on the horizon for the South-East London side, new signings, and what the supporters can expect in the coming season.
Dean also shares his thoughts on how the team will handle the new schedule, which includes longer travel and more training days. Despite the challenges, Davenport looks ahead to an exciting atmosphere and growth of the women's game within the Crystal Palace football program. Take a listen and we'll see you at Hayes Lane! (4')
Follow the the team on Twitter @PalaceLadiesFC #cplfc
Football Ferns Fallout
It's rough times right now for New Zealand Women's National Team. After the departure of the much-maligned Head Coach Andreas Heraf and his unbelievable reaction to a 3-1 loss to Japan, the Football Ferns are in a bit of tailspin. So, to explain it all to us is Women's World Football Show correspondent, blogger, and footballer Helena Wiseman. What's next for the Ferns? Will their next head coach come from within or will they have to search outside of NZ? And what of the bizarre comments from others within the NZ Football Federation? Where are the strong female Kiwi voices in all this? So many questions and so much time to listen to Helena's expert analysis! If you love the Football Ferns as much as we do and want to know what's up, you'll want to listen to this segment! (1-hour, 16')
Check out the website InTheBackOf.net
And read Ella Reilly's article on the Football Ferns.
PLUS…
U20 Women's World Cup update; Tournament of Nations Recap; NWSL and WSL news; W-League update; AND MORE!!
Photos Courtesy of: Chicago Red Stars, Crystal Palace LFC, Harvardton
Original Broadcast Date: August 11, 2018
Women's World Football Show website design and theme music by Patricia La Bella
Women's World Football Show® is a registered trademark and it's audio and logo cannot be used without expressed written authorization.