Women's World Football Show, Episode 58 features an exclusive interview with Doncaster Rovers Belles Chair Lady Faye Lygo; Chelsea Ladies FC fan website owner Hannah Roberts; and Aussie sports writer Cheryl Downes.
Doncaster Rovers Belles are moving up into the FAWSL 1 in style! Adam sits down with Doncaster Chair Lady Faye Lygo to discuss the team's recent promotion and major announcement. As the Belles prepare for their ascent, they also are laying out a multi-million pound plan for a state-of-the-art training facility and full-time, professional contracts to a number of players.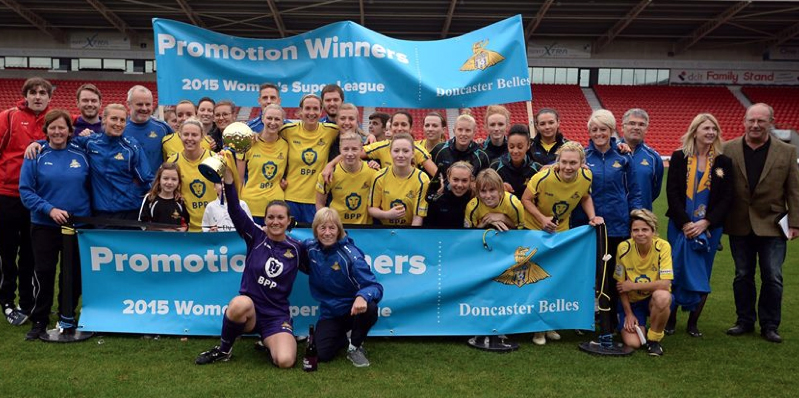 Having been a pioneering figure in the women's game for over 45 years, the six-time FA Women's Cup winners and twice Women's Premier League champions are continuing their rich tradition of trailblazing by spearheading ambitious plans to build the first dedicated elite women's training facility in the UK.
Chair Lady Lygo gives us an insiders-view of their ambitious plans and what it means to the team to be part of the progression of women's football. Follow The Belles on Twitter @donnybelles.
Chelsea Ladies Fans
Keeping with the FAWSL successes, Hannah Roberts stops by to talk all-things Chelsea Ladies FC. Hannah covers the team as well as runs the incredibly popular Chelsea Ladies Fans website. The FAWSL 1 Champs had an incredible year and Hannah gives us the highs and highs of the season, along with the latest updates on the team, players and coaches. Follow the fan site on Twitter @clfcfans.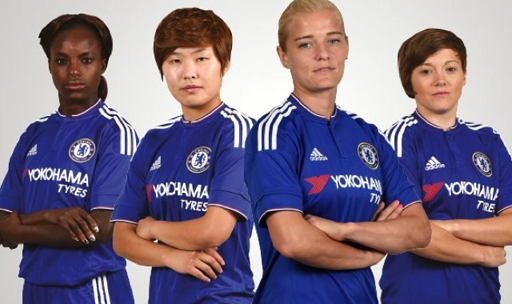 Westfield W-League
Our friend and part-time correspondent from The Women's Game, Cheryl Downes is back at it, bringing us Part 2 of our W-League preview. This episode, Cheryl gives us the latest and greatest team previews on Melbourne Victory, Newcastle Jets, Western Sydney Wanderers, Sydney FC and Perth Glory FC. Cheryl gives us a peek at who we should be watching and the teams strengths and weaknesses. Also, a much needed Matildas update!
Download The Women's Game 2015 W-League Season 8 Guide.
Plus…
News on NWSL, Bundesliga, Champions League, Sophie Schmidt, USA Victory Tour, and MORE!
Fade Out Music by The Summer Set.
Original Broadcast Date: October 16, 2015