Episode 102 of Women's World Football Show features interviews with Everton Ladies and Northern Ireland striker Simone Magill, Portland Thorns FC defender Kendall Johnson and Russian midfielder Katya Gokhman.
In our featured interview, Adam sits down with Simone Magill to chat about Everton Ladies FC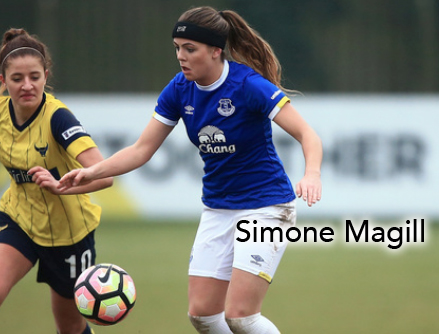 promotion to the FAWSL 1, the future of Northern Ireland WNT and the path she paved for herself to get to the top. The young striker made her senior international debut at age 15, claiming Northern Ireland Women's Premier League Player of the Year in 2010/2012 and Top Goal Scorer 2011/2012. At 18, Simone made the move to Everton in 2013 and now is one of the veterans on the squad, riding the wave from relegation to promotion and beyond.
Simone takes us through her recent world record breaking goal, scoring the fastest-ever international goal, breaking Alex Morgan's record. During the 2016 European Qualifying match against Georgia, the 11-second goal beat the previous 12 second goal scored by Morgan. What was that experience like and what does that milestone mean? Simone shares the details and more! (3:16′)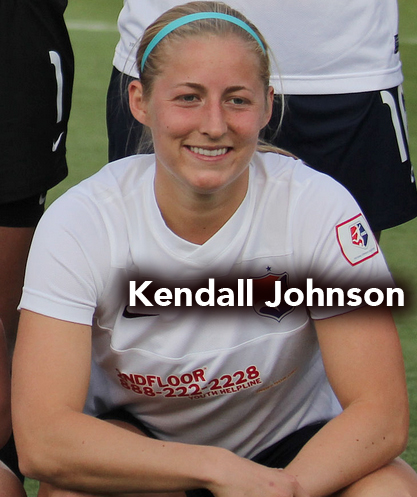 Kendall Johnson
"Trust the path you're on," says Portland Thorns FC defender Kendall Johnson. If you don't fully understand that statement, you will after this insightful, inspiring interview with one of Portland's favorite natives. Kendall was born and raised in Oregon, idolizing the 99er's and dreaming of being Brandi Chastain. However, after a hard tackle while at Western Sydney Wanderers in the W-League, Kendall suffered a near career-ending concussion, that put her on a path not of her choosing. The result is a long road to recovery and consequential self-discovery leading to a website, blog and podcast, where she brings her experiences to light, shares stories from other athletes and helps others along the way. (35:13′)
Visit Kendall's website ArrowLiving.com.
For information on concussions, visit HeadwayFoundation.com.
Katya Gokhman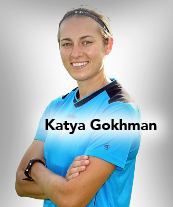 Katya Gokhman is a great example of someone who continues to carve her own path no matter which road she finds herself on. The Russian midfielder moved to Atlanta Georgia with her family at the tender age of two, discovering soccer a few years later. Adam sits down with Katya to discuss her journey to play for Florida State and then back to her native country of Russia. This uncommon path led Katya from Serbia to Iceland and it hasn't ended yet! Don't miss this unique story that is bound to inspire you to never stop chasing your dreams… no matter where they take you! (59:42′)
PLUS…
Updates on the UEFA Women's EURO 2017; NWSL and USWNT reports; And More!
Original Broadcast Date: July 16, 2017
Photo credits courtesy of: Everton.FAWSL.com; Timbers.com; TFSportsGroup

WWFShow website design and theme music by Patricia La Bella
Fade out song courtesy of Deedub
Women's World Football Show® is a registered trademark and it's audio and images cannot be used without expressed authorization.