Episode 115: Women's World Football Show welcomes 2-time Women's World Cup Champion, former German defender Ariane Hingst; Editor of The Women's Game (Australia) Cheryl Downes; and from Women's Soccer France Lisa Durel.
Ariane Hingst began her football journey with a ball at her feet as a youngster in Berlin. From then, she has grown into one of the most decorated women footballers of our time. Patty sits down with the footballing icon in an exclusive interview direct from VfL Wolfsburg training camp.
As the third-most capped player on the German Women's National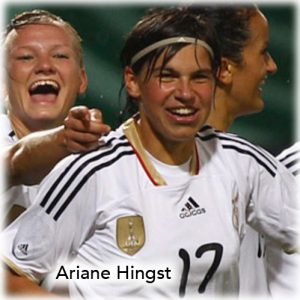 Team, Ariane was and still is a great contributor to the success of women's football in Germany. As a player, Ariane achieved unparalleled accomplishments including 4-time UEFA Euro Champion, 3-time Olympic Bronze Medal winner, and 2-time Women's World Cup champion. Now, as assistant coach at VfL Wolfsburg, the affable former defender is still impacting the game in the Fruen-Bundesliga.
In this interview, Ariane shares her many experiences as a player, her club years in the W-League, how she landed at Wolfsburg and the secret behind the team's recent successes, why the German style is so sought after by internationals and more! Don't miss this interview with one of the great footballers of our time!
Follow Ariane on Twitter @AriHingst
(9:00')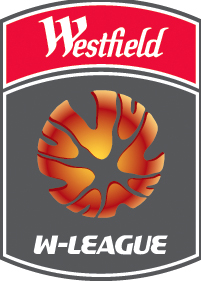 Westfield W-League Round-Up
Cheryl Downes, Editor-in-Chief at TheWomensGame.com, stops by to review the 2017/18 W-League season. Patty thought the season was a blast…but why does Cheryl disagree? We find this out and more, including… What were some of the big surprises, highlights, and low-lights of the season? Which player and coach stood out among the crowd? Plus… How can women's soccer in Australia continue to grow while competing with more popular sports? Cheryl breaks it down for us!
Follow Cheryl on Twitter @ChicasFootball
(35:00')
Football France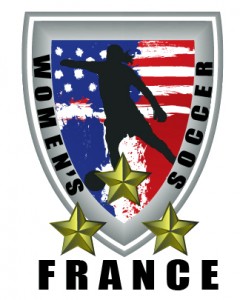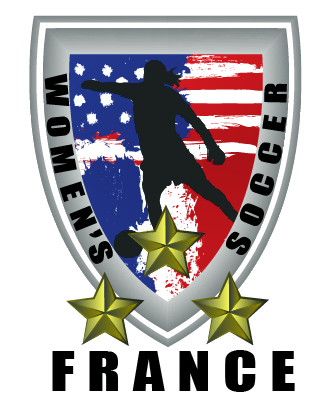 Lisa Durel, founder of Women's Soccer France is back to update us on all things French Women's  National Football Team and recent happenings in Division 1 Féminine. Adam and Lisa take on the tough subjects facing Les Bleues as the SheBelieves Cup defending champions head into the upcoming cycle. Where does the national team stand at the moment with the Women's World Cup around the corner and what pressure are they facing as hosts? Plus, there's another American at Olympique Lyonnais! How does Morgan Brian fit in and will she be healthy enough to help her French side win another UEFA Champions League trophy? Lisa answers the tough questions!
Follow Lisa on Twitter @CaptainWoSoFr
(1:06:00')
Plus…
Updates from the Frauen-Bundesliga, FAWSL 1&2, Westfield W-League semifinals, and off-season news from NWSL. We Also take a look at U.S. Soccer's new president Carlos Cordeiro, what's next for Hope Solo and MORE!!!
Photos Courtesy of: @AriHingst; Women's Soccer France; Westfield W-League
Women's World Football Show website design and theme music by Patricia La Bella
Women's World Football Show® is a registered trademark and it's audio and logo cannot be used without expressed written authorization.