Women's World Football Show, Episode 28 features an exclusive interview with Australia Women's National Team defender Laura Alleway; Jamaica head coach Merron Gordon; and Alana "AJ" Johnson chats with college stars Lauren Silver, Arin Gilliland, Sally Gill, and Hannah Wilkinson.

Women's World Football Show celebrates Australian International and Brisbane Roar defender Laura Alleway! Adam interviews the towering footballer and goes in-depth with her on everything from the challenges of playing on a struggling team to the successes of the Matildas. Laura also shares her plans for the future and the things she's doing today to prepare for life after football.
There are more teams celebrating their entry into the Women's World Cup 2015 in Canada. Join us as we recap the qualifying tournaments including CONCACAF, CAF African Women's Championship, European playoffs and the Oceania Tournament.
Will we see a Caribbean side enter the world championship for the first time? Which three teams will represent Africa? And what will the All-Whites of New Zealand do to make themselves better? All this and more, including a few words with Jamaica Head Coach Merron Gordon.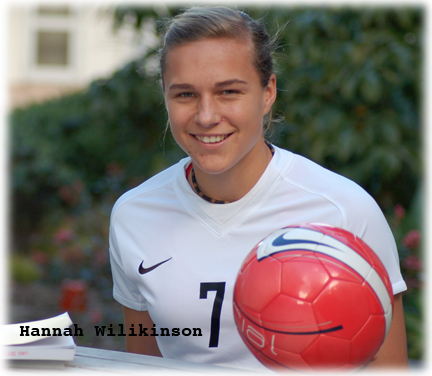 Women's World Football Show correspondent Alana "A.J." Johnson catches up with some big-name college stars featuring Lauren Silver (University of Florida/Jamaica International); Arin Gilliland (University of Kentucky); Sally Gill (Tennessee State University) and Hannah Wilkinson (University of Tennessee/New Zealand International).
Can you handle much more? Well hold on because Adam is raving like a crazed madman in his Sophie Schmidt-delirium-fueled-recap of the Canada vs. Japan friendlies. All this and a look at the newest team to pounce into the WSL 1 (according to Patty, they're paws-itively awesome)!
Music by Men at Work, Ziggy Marley, and Kool & the Gang.
Original Broadcast Date: November 2, 2014.