Women's World Football Show, Episode 120: Join us as we welcome Washington Spirit General Manager and Head Coach Jim Gabarra; a brief chat with Orlando Pride Forward Chioma Ubogagu; German Sportswriter Jana Lange; and soundbites from Orlando Pride Goalkeeper Ashlyn Harris.
Washington Spirit GM & Head Coach Jim Gabarra has spent his coaching career devoted to women's soccer. In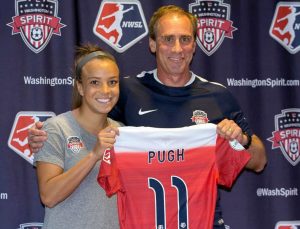 fact, Jim is the only person to have coached in every season that there's been a professional women's league in the United States. Today, everyone is talking about his Spirit team and with good reason. Touting future stars such as Mallory Pugh, Andi Sullivan, Rose Lavelle, Ashley Hatch, Rebecca Quinn and more, the Spirit's spotlight is turned on high. How does Jim feel about the attention and is it changing his coaching style? Also, how does he coach a natural talent like Pugh? And out of all the young talent on the team, why did he decide to build his team around Sullivan?… or did he? Jim give us candid answers.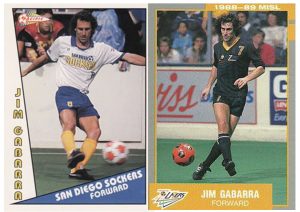 Plus, we can't have Jim here without asking about his razzmatazz playing days with the LA Lasers and of course those Washington Warthogs of the CISL!! Jim shares some of his most fondest memories – the fanfare, the glitz and of course Kristine Lilly! If you're not a member of the Spirit Squadron, you'll become a card-carrying member after this interview! Guaranteed! (6:20')
German Women's National Team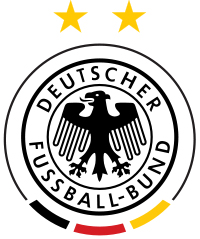 On the outside looking in, the German Women's National Team looks to be in shambles. Recent shocking losses, the last-place showing at SheBelieves Cup and the sacking of manager Steffi Jones, made us want to take a closer look. German sportswriter Jana Lange joins us to bring some insight. Jana has spent time with the team, talking to players and doing some digging to bring us all the facts. Was Jones' firing warranted? Will Germany qualify for the Women's World Cup? And how do they dig themselves out of the hole and become the football juggernaut we've all known and loved to hate? Jana is bringing it. Plus, a few highlights from the Frauen-Bundesliga, including an Ella Masar-McLeod update! (01:04')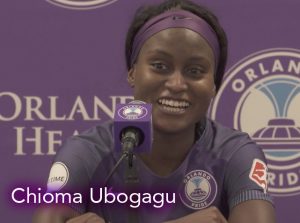 Chioma Ubogagu
Our roving reporter Alana "AJ" Johnson made it out to Orlando City Stadium recently to chat with one of the emerging stars of the NWSL, Chioma Ubogagu! AJ gets Chi to open up about playing for Arsenal Ladies, who she thinks should take Arsene Wenger's place, and just what is on her pregame playlist? Classic AJ and Classy Chi! It's short but sweet! (01:30')
Ashlyn Harris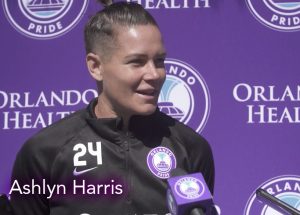 Before the Orlando Pride vs Houston Dash match, goalkeeper Ashlyn Harris met with the media to chat about her team's slow start and what the team needs to do to turn the ship around. Ash is as open and candid as ever. Presser audio supplied by Orlando Pride. (01:25').
Plus…
FA Cup and FAWSL reports; The future of Millwall Lionesses; NWSL team updates; Breaking news on the U17 Women's World Cup qualifiers cancellation, MORE!
Photos courtesy of: Washington Spirit, Orlando Pride
Ashlyn Harris soundbites courtesy of Orlando Pride
Original Broadcast Date: April 22, 2018
Women's World Football Show website design and theme music by Patricia La Bella
Women's World Football Show® is a registered trademark and it's audio and logo cannot be used without expressed written authorization.