Women's World Football Show, Episode 122 is proud to welcome Italy legend Carolina Morace; Also featuring Portsmouth FC Ladies Manager Jay Sadler; and editor of the North American Soccer Guide, Charles Cuttone.
Carolina Morace's career achievements are simply staggering. A pioneering superstar of Italian women's football, Carolina scored 105 goals in a 153-match international career, and hit the back of the net over 500 times in over 20 years as a professional footballer.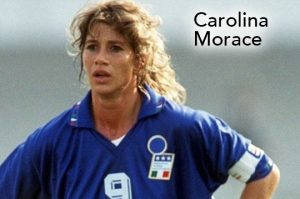 Adam sits down with the Italy legend to discuss her long career on the Italian Women's National Team. While most footballers were just learning the game, Carolina was starting for the national team at 14 years old, eventually earning the captain's armband for most of her career.  At the club level, Carolina continued her dominance, having claimed Italy's Capocannoniere (top scorer) on 12 occasions.
In this candid interview, Carolina opens up about her experience scoring four goals at Wembley (an achievement never duplicated by man or woman), her coaching experiences, the current state of women's football in Italy, and More!
Player, Coach, Icon, Legend – This is Carolina Morace! Don't miss this exclusive interview with one of the all-time greats of the women's game! (4:17')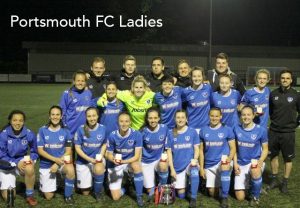 Portsmouth Ladies FC
The best part about following women's football all over the world is learning about the teams in the lower tiers ready to burst onto the scene! We welcome Portsmouth Ladies FC Manager Jay Sadler to discuss the growth of the game in the port town! From building a new girls academy, developing links between the men's and women's sides to long-term plans and ambitions, Jay gives us all inside information. There's a sleeping giant in Pompey and we're about to wake her up! (38')
Visit PortsmouthFCLadies.co.uk
FAWSL 1&2 Season Recaps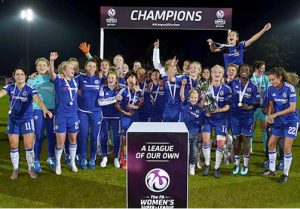 Adam breaks down the FAWSL season with a look at Chelsea Ladies FC. What was the turning point for the team and can it sustain it's success to next season, especially with all the changes? We take a deep dive into these questions and more. Plus, a look at all the teams in FAWSL 1 & 2 – how they finished and what is on the horizon. If you're a little behind on your FAWSL news, we'll get you caught up and ready for next season!
North American Soccer Guide 2018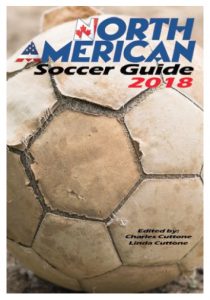 Every once in awhile a book comes along that we just have to talk about. North American Soccer Guide 2018 is that book! Join us as we welcome longtime sportswriter and editor of the North American Soccer Guide, Charles Cuttone to the show. Spotlighting everything in USA and Canada women's soccer, NASG offers recaps, results, rosters, stats, award-winners, all-time champions, red-letter dates, and more! Patty sits down with Charles to discuss this huge undertaking, what inspired him to compile all this info, why was it important to give the women's game equal treatment and more! (01:13:28')
Visit the website NorthAmericanSoccerGuide.com
European listeners can order the book at www.soccer-books.co.uk
Also available on Amazon!
The story of ettie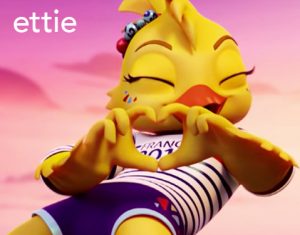 The Official Mascot for the FIFA Women's World Cup France 2019™ was recently revealed as a young French poussin named ettie™. We take a look at the young chicken and her very interesting lineage. #HandHeart
Plus…
NWSL updates; Tournament of Nations news; CONCACAF U-17 Championship update; and… Adam asks "Who is this Lollapalooza chap?" and Patty can't seem to stop talking about when she was a kid. It's one of those shows!
Photos Courtesy of: FIFA.com; EPA/Thomas Eisenhuth; ChelseaFC.com; PortsmouthFCLadies.co.uk
Original Broadcast Date: May 18, 2018
Women's World Football Show website design and theme music by Patricia La Bella
Women's World Football Show® is a registered trademark and it's audio and logo cannot be used without expressed written authorization.