Episode 109 of Women's World Football Show features exclusive interviews with Canada striker Jordyn Huitema, and USA stars Julie Ertz and Sophia Huerta. Plus sound bites from head coaches Jill Ellis (USA) and John Herdman (Canada).
Jordyn Huitema
The 16-year old striker from Chilliwack, B.C. is already making a name for herself as the future of Canadian soccer. Jordy takes the time to let us know a little more about how she discovered soccer, how growing up in a competitive household helped shape her desire to be the best, and what its like to be compared to Christine Sinclair.
The 5-foot-9 (and growing!) football phenom also chats about her first cap at Algarve 2017, the USA vs Canada experience and where she sees herself after high school. Whether or not you are a Canadian supporter, you'll want to get to know Jordyn Huitema – She's going to be around for awhile. (9:45′)
Julie Ertz and Sofia Huerta
When in Rome – err Santa Clara… We couldn't visit Avaya Stadium without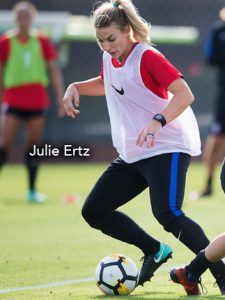 talking to two of the biggest names to come out of Santa Clara University soccer program – USA defenders Julie Ertz and Sofia Huerta. We go back in time when Julie was called Johnston and played just about every position for the Broncos. What were some of her favorite memories of those days and how has she evolved into the leader she is today. As always, Julie gives us thoughtful answers. (24:55′)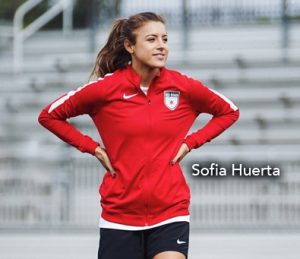 Next up, we visit wth the pride of Boise, Idaho Sofia Huerta. The amicable defender is finding her way on the USA team shortly after trading in her Mexico jersey for the USA crest. As the first ever to play for and against US Soccer, Sofia shares her thoughts on the milestone event. Plus, how much pressure does she feel now that she's donning the USA shirt? How has Ertz influenced her on and off the pitch? And how important was it for her to take her game to the Australian W-League? Sofia lets us in on these questions and MORE! (28′)
Jill Ellis and John Herdman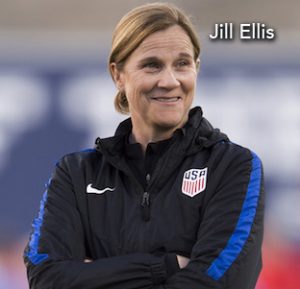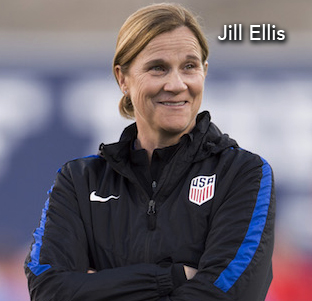 It can't be a rivalry without chatting to the gaffers. USA head coach Jill Ellis schools us on the making of a winning team just in time for Women's World Cup 2019. Is her USA team really set? Is there room on the team for Ali Krieger and Meghan Klingenberg? Is Naeher her Number One keeper? Jill breaks it down as simply as possible! (16:20)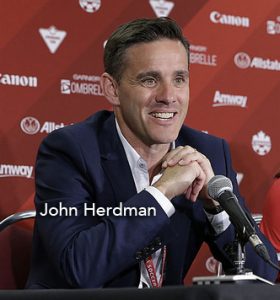 We also hear from Canada Head Coach John Herdman, who is over the moon about his new Canadian team. The colorful coach talks about his young team, the future of the team and the growth of Jordyn Huitema. (7:25)
Bonus: Stay to the end of the show, and we have bonus soundbites from both Ellis and Herdman, giving their individual perspectives on the USA vs. Canada match on November 12 at Avaya Stadium. Did they both see the same game? Stay to the end of the show and find out!
The First Ever Women's Football Yearbook 2017-18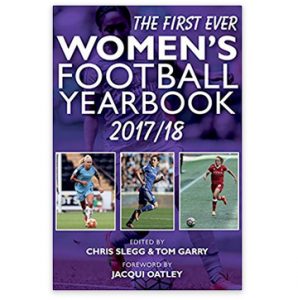 Ever wish there was one book where you can find all your favorite player's info and stats? Well here it is and we have the pleasure of talking to one of the editors. Chris Slegg talks about the journey to get this book published and why it's important to the women's game. And now here's your chance to win a copy! Simply listen to the show to find out more.
In the UK? Order your copy today! (33:12)
Plus…
Recaps from FAWSL 1&2, W-League, & Fraun Bundesliga; News from the NWSL and New Zealand; And a quick overview of the NCAA Div 1 Women's Soccer Championships.
Original Broadcast Date: November 12, 2017
Photos courtesy of: Canada Soccer; U.S. Soccer; Sofia Huerta
Women's World Football Show website design and theme music by Patricia La Bella
Women's World Football Show® is a registered trademark and it's audio and logo cannot be used without expressed written authorization.