Women's World Football Show, Episode 135, features exclusive interviews with Juventus FC Women midfielder Ashley Nick, Southampton Women's FC Coach Neil Senneck, and women's football journalists Girls on the Ball.
Ashley Nick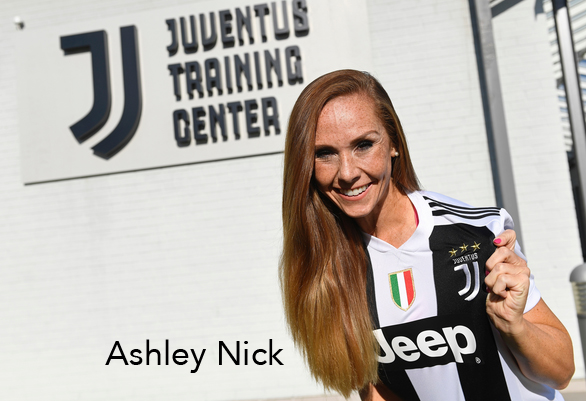 In this special 5 year anniversary special, Women's World Football Show visits with a few of our very first guests to appear on the show. First, we welcome back midfielder Ashley Nick. The veteran footballer is now playing at Juventus FC in the re-energized Italian League. Adam and Ash look back on some of the best moments in her career, her footballing journeys and her new experiences playing for Juventus FC Women.
The Southern California native reflects on some of the decisions she's made in her life and how they've impacted her career, and more. Don't miss this interview with one of the games more positive personalities!
Keep up with Ashley & Juventus FC at Juventus.com. (8:40′)
Coach Neil Senneck
Another long-time friend of the show, Coach Neil Senneck chats with Patty about his time coaching in South Africa, the evolution of youth female football, and his new gig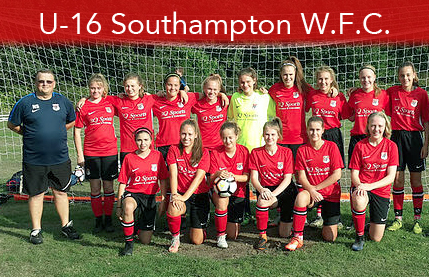 coaching at Southampton Women's Football Club. What are some of the differences between youth football in South Africa and UK? How has the women's game grown in South Africa since last we spoke? What makes a good coach? Coach Neil is here to fill us in on all this and more!
Follow & support Southampton WFC on Facebook.
For scores, fixtures & other info, visit the Southampton WFC website. (52:04′)
Girls on the Ball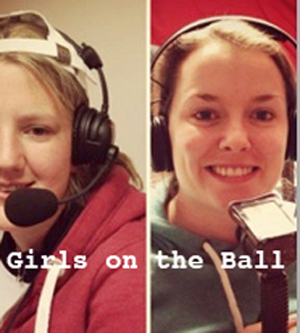 No one covers women's football in the UK more completely than Rachel O'Sullivan and Sophie Downey (better known as Girls on the Ball). As early guests, GotB remain our closest friends and supporters. Traveling the world covering the game provides for some good memories, stories and introspection. Listen in as the girls discuss their experiences in the broadcast booth, the changes in the FAWSL, and more. Don't miss this rare interview with Girls on the Ball! (1:28:00′)
Visit the GotB website at GirlsontheBall.com & follow them on Twitter @GirlsontheBall!
PLUS…
FIFA U-17 Women's World Cup update; A quick rundown of the 2019 Women's World Cup qualifiers; NCAA Div l College Cup recap; W-League report; a whole lot of reminiscing; AND MORE!!
Photos/Logos Courtesy of: Ashley Nick; Juventus F.C. Women; Coach Neil Senneck; Southampton WFC; Girls on the Ball
Original Broadcast Date: November 25, 2018
Women's World Football Show website design and theme music by Patricia La Bella
Women's World Football Show® is a registered trademark and it's audio and logo cannot be used without expressed written authorization.