Women's World Football Show, Episode 33 features an exclusive interview Mexico Women's National Team striker Veronica Pérez; Plus an Australia update with Aussie sports journalist Cheryl Downes.

Veronica Pérez is in the house! Wom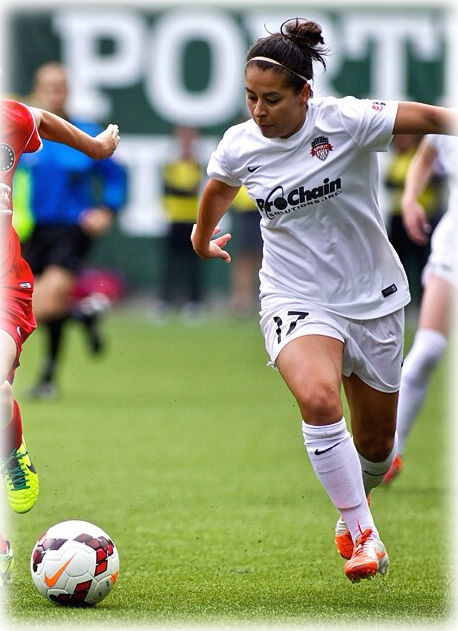 en's World Football Show welcomes the talented and intensely focused midfielder as she shares with us her journey from growing up in Northern California to her very important role on the Mexico Women's National Team.
"V" (as Patty calls her without permission) also discusses how she came to play for Mexico, growing the women's game in that country, and a few of her favorite memories on the pitch, as well as what she thinks of the NWSL and her club-team the Washington Spirit. So call all your amigos y familiares and tell them about this great interview!
Cheryl Downes is back to discuss the latest happenings in Australia. How did Canberra United snatch the W-League championship from Perth Glory and what are the Matilda's  doing as they waltz up to the 2015 Women's World Cup!
All this and a look at the NWSL College Draft, the league's new commissioner, as well as a roundup of player movement in the FAWSL… so far!
We guarantee a Paws-itively doggone good time for everyone!
Music by Los Lobos and Men at Work.
Original Broadcast Date: January 11, 2015