Episode 113: Women's World Football Show features an exclusive interview with Spartan FC Women's Coach Paul Greig; and we catch up with defender McKenzie Berryhill as she prepares to play in Norway. Plus league updates and more!
Paul Greig
Spartans FC recently announced Paul Greig as their new Head Coach for the 2018 Scotland Women's Premier League 1 campaign. In this exclusive interview, Adam chats with Paul about returning to his native Scotland, what he thinks of the league and expectations of the season.
The likable coach also discusses his coaching journey that took him to New Zealand then to the USA and now back home. What did he learn from his experiences and why was coaching at Sky Blue FC such a huge learning experience for him. You've heard of Paul's stellar reputation in the women's game, now listen to this interview to find out why he is one of the most sought-after coaches in the game. (18:00')
Follow Paul on Twitter @paulgreig6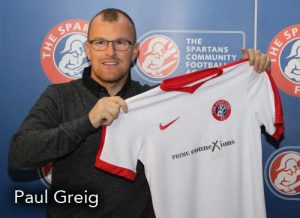 McKenzie Berryhill
A top defender in the PAC12 with Arizona State University, McKenzie Berryhill always had a lot of buzz around her name before turning pro. After a disappointing stint in the NWSL, McKenzie is back on her feet and heading to play in the Norway league. Patty caught up with the tall defender before she headed off on her new journey.
How did dance shape the Arizona native's unique playing style? How did she get diagnosed with a concussion when she had no physical signs? And where does she get her drive to never quit on the game she loves? We find these questions out and more! No matter what struggle you're going through right now, McKenzie will remind you of why you shouldn't give up on your dreams… even if it takes you to another country! (40:56')
Follow McKenzie on Twitter @k_b_hill3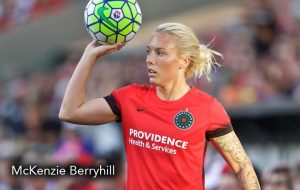 Plus…
Coaching news; Updates on NWSL trades; FAWSL and Continental Cup recaps; W-League report; and What's the deal with the Hope Solo tribute?… it's all here and MORE.. DA-DA-DAAAA!!
Original Broadcast Date: January 14, 2018
Photos courtesy of: Spartans FC Women; Paul Greig; orlandocitysc.com; TheSunDevils.com
Women's World Football Show website design and theme music by Patricia La Bella
Women's World Football Show® is a registered trademark and it's audio and logo cannot be used without expressed written authorization.