Episode 98: Women's World Football Show welcomes USWNT and Boston Breakers midfielder Rose Lavelle, Portland Thorns FC goalkeeper Adrianna Franch, and soundbites from Manchester City Women's FC manager Nick Cushing and Birmingham City Ladies FC boss Marc Skinner.
A soccer prodigy growing up in Cincinnati, Ohio, Rose Lavelle became an All-American at University of Wisconsin-Madison, made her way up through the ranks of the U.S. Women's National Team youth squads, and received her first cap with the USA full squad in March, 2017 (where she was named Player of the Match).
Now a full-fledged professional athlete, Rose is wasting no time by helping the Boston Breakers rise to the top of the table. Rose discusses many of her recent life-changing events, living in Boston and adjusting to Coach Matt Beard's system. With all the changes come big responsibilities and she's poised to take them on! The 22-year old also explains her recent sponsorship deal, her obsessive love for dogs, and just what's up with Wilma Jean the Social Media Queen? If you want to get to know Rose Lavelle and what makes this young star so special, then catch this interview! (23:30′)
Adrianna Franch
Speaking of which… The Rose City team, Portland Thorns FC have developed a reputation for carrying the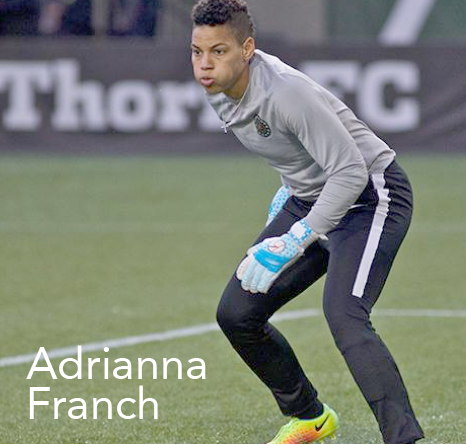 best goalkeepers in the NWSL and Adrianna Franch is continuing that legacy. The first-ever goalkeeper to be drafted into the NWSL in 2013, Adrianna understands what it takes to be successful and the work-ethic involved. The Kansas native shares what she learned from playing in Norway and also what she's taking away from Thorns goalkeeping coach Nadine Angerer ("The best goalkeeper to ever play").
Adrianna also gives us a first-hand account of what it's like to play at Providence Park in front of those incredible fans and how the rowdy atmosphere isn't such an advantage as some would think. The Thorns are packed with superstars and AD gives us an insider's view on what it's like to play with the best, who she enjoys stopping goals on and more. It's a lively interview from a popular player who we don't get to hear from often. This is your chance to get to know the very personable Adrianna Franch! (56:00′)
SSE Women's FA Cup Final, Wembley Stadium
Adam & Barry the Beaver joined 35,271 other fans at the iconic Wembley Stadium for the SSE Women's FA Cup Final on May 13, 2017. While they took the long way there, Adam & his fuzzy friend came back with a great report on Manchester City's 3-1 win over Birmingham City. Adam gives us insights on the game, the players and the atmosphere. We also hear from the bosses – Nick Cushing (Man City) and Marc Skinner (Birmingham City) as they discuss the result, their respective teams, the future of women's' football in England, and more! If you couldn't make it to the match, this is the next best thing to being there! (03:15′)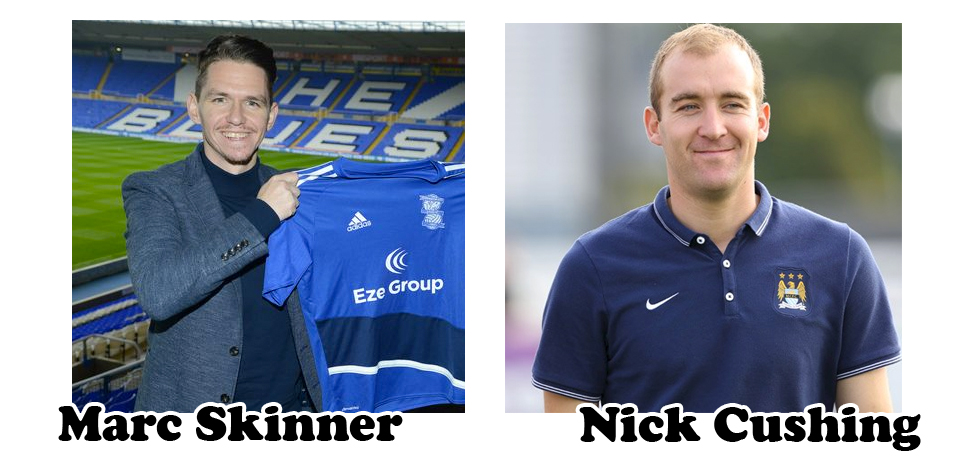 Plus…
Updates on the NWSL; Frauen Bundesliga; Tournament of Nations (USA); UEFA Champions League and MORE!!
Original Broadcast Date: May 14, 2017
Photo credits courtesy of: bostonbreakers.com; nwslsoccer.com; Timbers.com; ussoccer.com; mancity.com; birminghamcityladiesfc.co.uk
WWFShow theme music by Patricia La Bella