Women's World Football Show, Episode 64 features an exclusive interview with former Houston Dash midfielder Brittany Bock; Concacaf Olympic Qualifier report; FAWSL and W-League updates and more.
Women's World Football Show kicks of the new year with a familiar face in women's soccer – Brittany Bock! The talented midfielder has made a career of overcoming obstacles and overpowering adversity and she's here to share how she continues to battle-on all for the love of the game.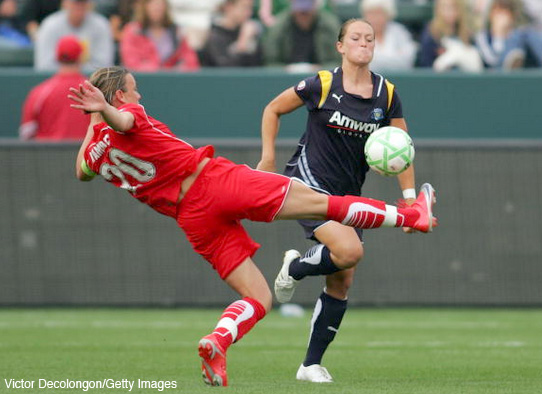 From her rookie season as a defender with the L.A. Sol of the WPS to playing for her former college coach Randy Waldrum with the NWSL's Houston Dash, Brittany takes us along on the journey of her life. The road has been a long an winding one for the Illinois native and now she finds herself heading back to her home state to join her new team the Chicago Red Stars.
Despite being plagued by fluke injuries and constant uncertainty of club play, Brittany has fought through some of the toughest breaks to befall a professional athlete. She shares her secret of faith and fortitude that's helped her come back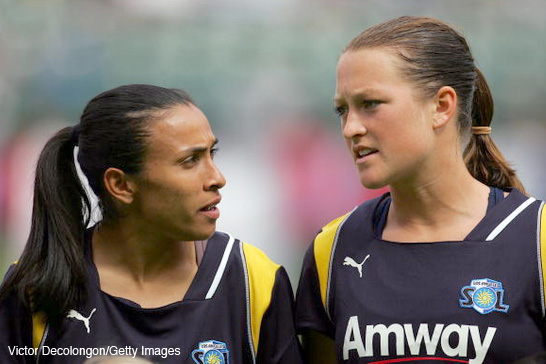 stronger and more determined than ever.
What drives Brittany to push past injuries to continue to play the game she loves? How has she remained a beacon of positivity among change and adversity? And how has she turned her own challenges into a way to help others? She let's us in on her inspiring story!
For more on Brittany's life, adventures, fitness and more, visit her website at BrittanyBock.com.
Follow The ACL Club on Twitter @ACLclub.
CONCACAF Olympic Qualifiers
The U.S. Women's National Team host this important qualifier, where the top two teams punch their ticket to Rio for the 2016 Summer Olympics. But if you think it's going to be a cake walk for USA and Canada, think again! There are lots of new faces heading into this tournament for both countries and we go over all of them. Plus, will Costa Rica or Mexico upset? It's possible! Don't miss this preview!
NWSL College Draft
Lives are going to change on January 15, 2016 as the NWSL College Draft takes place in Baltimore. Who are the top picks? Which players should we be watching? And who will fly under the radar? We have them all and more!
Plus…
W-League update; FAWSL off-season trades and transfers; a Schmidt-bit (so soon?); And MORE!
Fade Out Music by Avicii
Original Broadcast Date: January 10, 2016