Women's World Football Show, Episode 94 welcomes Lauren Bruton, Savannah Levin, Andrew Gibney and Emma Coolen.
In our featured interview, Adam sits down with 25-year old Reading FC midfielder Lauren Bruton. A product of the prestigious Arsenal Centre of Excellence, Lauren started her football at Luton Town at the age of eight, and was top scorer there every year until she was 14. In this exclusive interview, Lauren shares her experiences as a youth with Arsenal, as a member of the England U19 squad which won the 2009 European Championship, her signing with Reading FC Women, and more!
A creative, dynamic player, who can play anywhere along the midfield and front line, Lauren has proven herself to be an important asset in Reading's success. Lauren shares her thoughts on the upcoming FAWSL Spring Series and the inclusion of a few new players in the league including Crystal Dunn and Carli Lloyd. Lauren and Reading FC are ready for FAWSL Spring Series to start. Are you? (26′)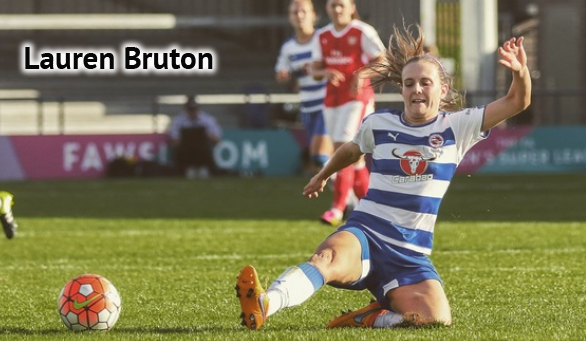 Savannah Levin
After helping USC win the 2016 NCAA College Championship, Savannah Levin has taken her skills to the Damallsvenskan in Sweden. Now playing for Kopparbergs / Göteborg, Savannah is on her way from being college star to professional athlete. We catch up with Savannah to chat about the transition, her decision to play in Sweden, future ambitions and more! Savannah is paving her own path and in doing so, leading the way for other young players to follow. (49′)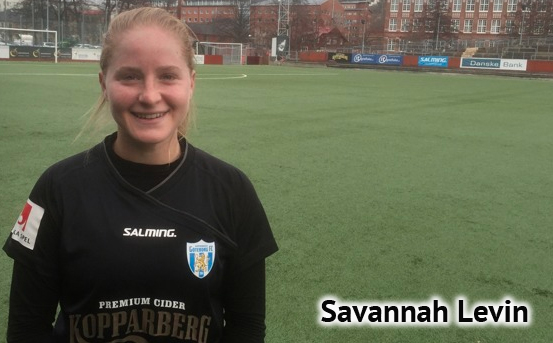 Andrew Gibney
Sports writer Andrew Gibney stops by to chat about the Manchester City signing of Carli Lloyd – how will it impact the team, the players and the FAWSL? As someone who covers City on a regular basis, Andrew gives us the inside scoop. Adam and Andrew discuss the FAWSL Spring Series, the upcoming Euros and… How's that Star Wars Lego trilogy coming? It's all here! (1:07′)
Keep up to date on Andrew's articles and follow him on Twitter @Gibney_A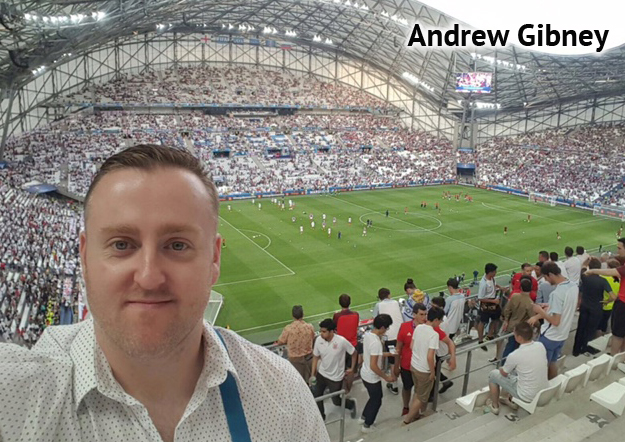 Millennial Madness!
Our young correspondent, Kaitlyn "Jonesy" Jones is back with another great interview! Jonesy sits down with the very witty Nederlands player Emma Coolen. The Voetbalclub Moldavo defender gives us insight into women's football in Holland, as well as her own footballing journey that will hopefully lead to a spot on the Nederlands Women's National Team! (1:25′)
Catch Emma's journeys on her video blog at EmmaCoolen.nl
Follow Emma on Twitter @emma_coolen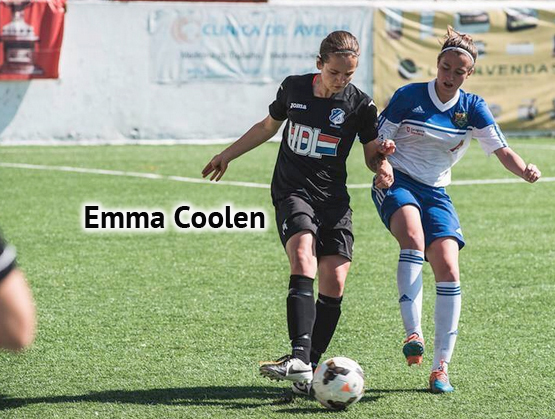 SheBelieves Cup
Join us as we dive deep into the SheBelieves Cup! In only it's second year, the USA-hosted tournament gave us six great games by the top teams in the world. Patty and Adam dissect a few of the matches, most notably USA vs England and the Final which saw France take the Cup from the Americans! We cover the highlights, lowlights and also reveal why Patty had to don the England shirt and why Barry brought out his wooden spoon! Oh, it's happening!
Plus…
The surprises continue as Spain wins the 2017 Algarve Cup, Switzerland takes hardware at Cyprus Cup and More!
Fade Out Music by Demi Lavato
Original Broadcast Date: March 10, 2017
Photo credits courtesy of: FAWSL.com; GoteborgFC.se; EmmaCoolen.nl; Andrew Gibney