Episode 97: Women's World Football Show welcomes New Zealand Women's National Football Team manager Tony Readings, Rangers Ladies FC striker Lisa Swanson, The Women's Game correspondent Cheryl Downes, and Off The Post pundit Courtney Andros.
Football Ferns Head Coach Tony Readings stops by to chat women's soccer (and also a little A.F.C. Wimbledon men's football). Adam sits down to talk to the amicable coach about his side, past, present and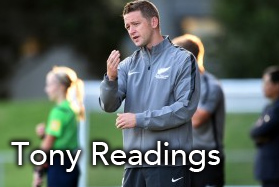 future. After reminiscing about some of his favorite memories from the 2012 Olympics to the recent Cyprus Cup, Tony shares strategies for further developing the Ferns heading into the 2019 Women's World Cup.
How does his coaching staff study and scout players abroad? What are some of the challenges facing the New Zealand's future and is there still a spot on the team for former team captain Abby Erceg? Tony Readings is candid and forthright in his answers. Also, Tony shares his experiences playing against Canada and his former boss John Herdman. If you're eager to learn more about the exciting Football Ferns, then you'll want to catch this interview with Tony Readings! (14:26)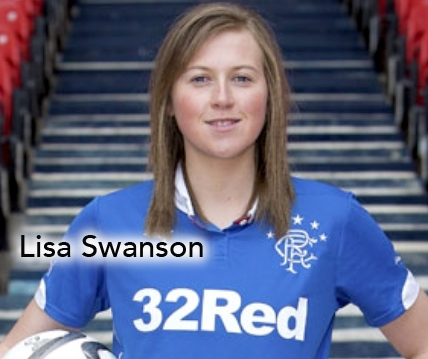 Lisa Swanson
What's it like to spend a decade playing for the team you grew up rooting for? There's only one person who can answer that question and she's here! Rangers Ladies FC striker Lisa Swanson shares her experiences as a player and a fan of the Scottish side.
Lisa is the only player who is still at the club since Rangers under 17's team was formed in 2007 and was a member of the first-ever Rangers senior women's team (formed the following year in 2008). Lisa shares some of her most fondest moments over the years, such as a few Old Firm Game memories including scoring the winning penalty against Celtic to put the team into the Scottish Cup Final! Plus her thoughts on the growth of the game in Scotland and more. (48:21)
Australia Women's National Team
Back to talk Westfield Matildas football is correspondent from The Women's Game Cheryl Downes! There's tons of Matildas playing overseas and Cheryl gives us an update on all ("We send them far and wide," says Cheryl and she's not kidding). From Katrina Gorry and Caitlin Foord playing in Japan, to Sam Kerr and half the Orlando Pride team (aka "Australia training camp") to Emily van Egmond in Germany and the many others playing in Norway, Cheryl gives us the scoop. Plus a look back at Algarve Cup; a look ahead at the 2018 AFC Asian Cup in Jordan; and a possible appearance in the USA! So, make yourself a vegemite sandwich, pull up a beach chair and enjoy! (1:04:26)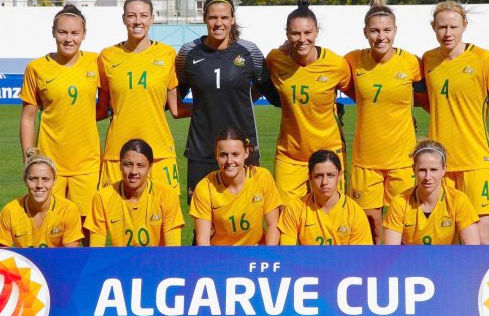 Spotlight Team: North Carolina Courage
The 2016 NWSL champion North Carolina Courage (aka "The Team Formerly Known as Western New York Flash") is under the WWFShow spotlight! Off The Post correspondent and Courage expert Courtney Andros drops by to fill us in on the team, the players and the season ahead. How did Coach Riley keep his championship team together even after moving down South? Why was the 2017 draft such a disappointment, what's the secret to the team's success and what's with Jaelene Hinkle? All this and so much more! (1:22:51)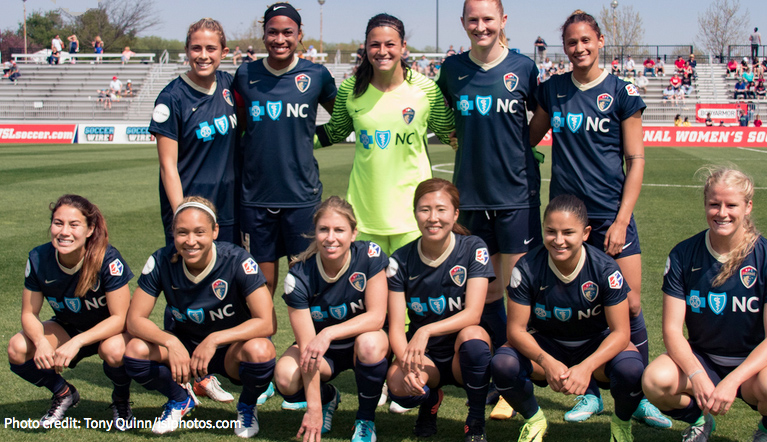 PLUS…
Updates from the NWSL, FAWSL, UEFA Women's Champions League, sad news from Notts County, and more!
Fade Out Music by Neil Diamond
Original Broadcast Date: April 30, 2017
Photo credits courtesy of: nzfootball.co.nz; nwslsoccer.com; rangers.co.uk; The Women's Game