Women's World Football Show, Episode 60 features an exclusive interview with former England great Sue Smith; press conference soundbites from Orlando with Ashlyn Harris, Tom Sermanni, and Phil Rawlins; and University of Pittsburgh Head Coach Greg Miller.
Women's World Football Show welcomes one of England's most treasured footballers – Sue Smith! Not many female athletes enjoy a career as long or as successful as the dynamic footballer. When the FA WSL begins it's 2016 season, Sue will be entering her 22nd year as a professional footballer and still delighting fans with her energetic play and electric personality.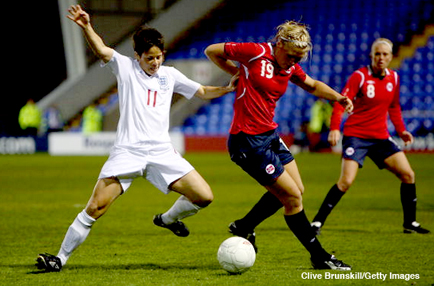 The Doncaster Rovers Belles star gives us her own personal view of how the women's game has changed over the years and where she see's it going in the future. The 36-year old brings the game to life in this interview as she does in her TV commentary. What were some of her favorite memories? Who does she regard as the best player she's played with or against? The answers may not surprise you, but her storytelling will capture your imagination and hold your attention like no other.
Never holding back, always honest and genuine, Sue Smith is a voice for women footballers and fans everywhere and over multiple generations. If you weren't familiar with Sue's remarkable career before this interview, be prepared to welcome a new footballing hero to your collection.
Take a listen to Adam's interview with legendary Sue Smith and then let us know what you think on Facebook or Twitter @WWFShow.
NWSL Expansion Draft
It may be the offseason for the National Women's Soccer League (NWSL), but that doesn't mean the league stops moving. We take a look at the Orlando Pride as it takes one step closer to completing it's roster through the Expansion Draft. We comb through their picks, comment on the players and how they fit into the Florida landscape. Plus, we hear from the Pride's president Phil Rawlins, Head Coach Tom Sermanni and their (real) No. 1 pick goalkeeper Ashlyn Harris. You do not want to miss what these soccer influencers have to say about their new team and their roles in the league!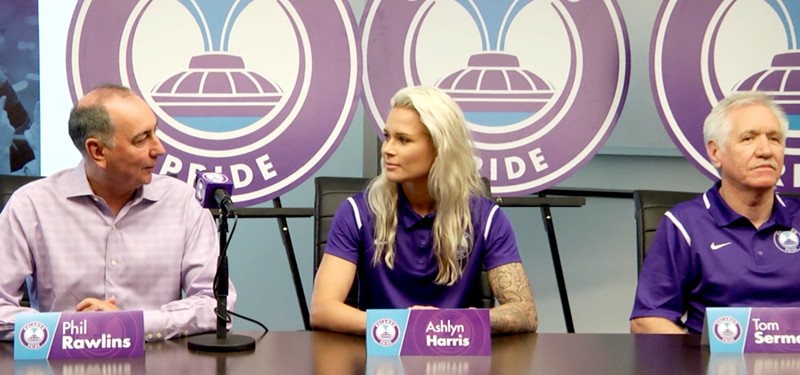 USA College Soccer 101
Class is in session! Adam is still on his quest to give understanding and knowledge to the world on America's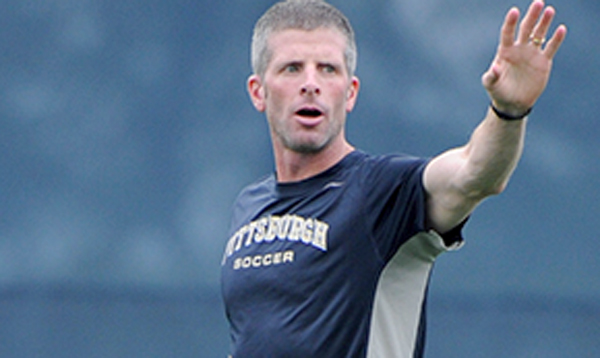 college soccer program. To help out, we invite University of Pittsburgh Head Coach Greg Miller to the classroom. After four seasons as Pitt Panthers' head coach, Miller continues to move the program forward at record pace. And in 2014 guided the team to its first Atlantic Coast Conference wins.
We're picking the mind of Coach Miller as he gives us a full understanding of the college system in the U.S. from recruiting practices to academic challenges and everything in between. So, get your pencils out, pay close attention and prepare to get educated (and entertained!).
USL W-League
After 21 years, the oldest running women's league in North America (that's longer than the WNBA!) has ceased operations. We look at it's successes, it's failures and it's influence on the women's game. Plus, what caused it's demise and could the folding actually be a positive thing for women's soccer? We discuss it all!
Plus…
NCAA college ranking run-down, Adam's NWSL Power Rankings, Carli Lloyd's FIFA Puskas nomination, and MORE! #VoteforCarli
Fade Out Music by Drake.
Original Broadcast Date: November 7, 2015