Women's World Football Show, Episode 66 features exclusive interviews with England striker Natasha Dowie; Liverpool's Lucy Staniforth; plus, W-League Grand Final review with Cheryl Downes; and a look at the recent USWNT lawsuit with legal expert Michelle Stile.
Women's World Football Show is touching all corners of the world this week. First up is an exclusive interview with FAWSL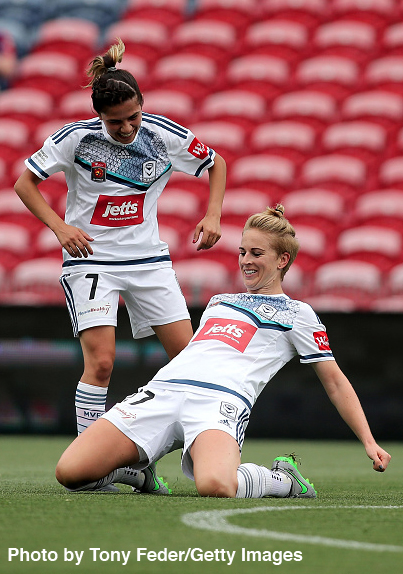 star Natasha Dowie!
Adam sits down with the versatile striker as she prepares to make her debut with her new team – Doncaster Belles. As one of the biggest moves of this off-season, Natasha gives us insight on why she chose the Belles over other teams and what we can expect to see from her in 2016.
After three successful seasons with Liverpool Ladies, Natasha discusses her former team and their very dramatic FAWSL back-to-back championships. Natasha also gives us her thoughts on playing in the Australia's Westfield W-League and why Melbourne Victory has not seen the last of her.
CONCACAF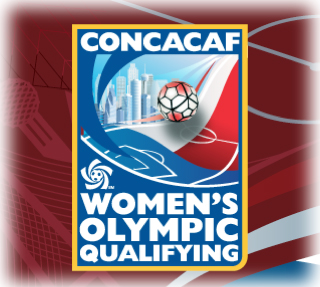 The 2016 Olympic qualifying event kicks off on February 10, 2016 in Texas and we're breaking down all the juicy tidbits. If you haven't heard about all the surprise roster moves from top teams USA, Canada and Mexico, then you'll want to pay attention. What… no HAO? No Charlyn Corral and… Where's Kaylyn Kyle?
Lucy Staniforth!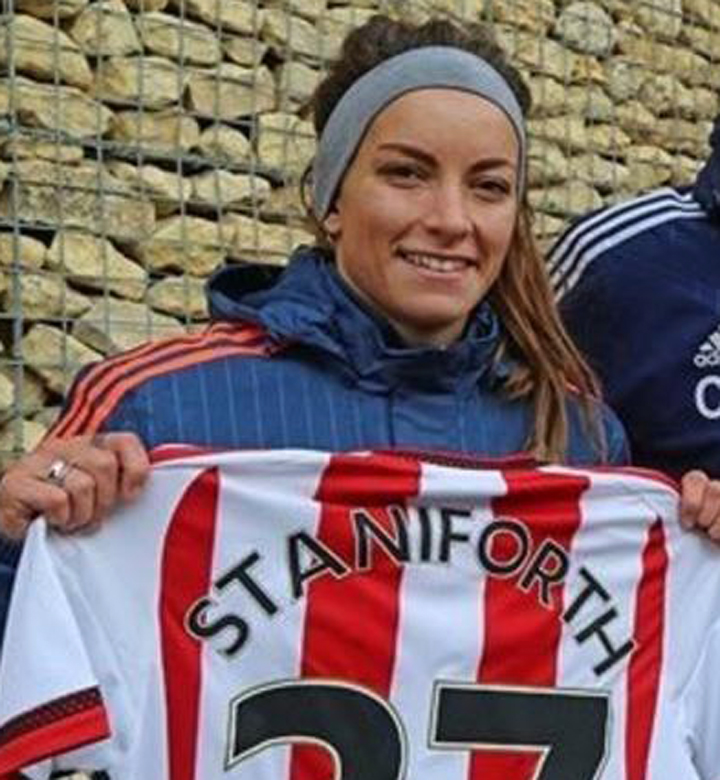 Thought you heard enough from former Liverpool players? Guess again! Adam recently caught up with the ever-popular Lucy Staniforth. The affable midfielder talks about her recent move back to Sunderland, a team where her career started. Despite two season-ending injuries, Lucy's positive spirit and dedicated work ethic helped her forge her way back stronger than ever. Prepare yourself to be inspired!
W-League Grand Final
The ninth season of the W-League has wrapped up! But not before giving us an entertaining Grand Final (what's this about rock, paper scissors?). TV star and reporter for The Women's Game, Cheryl Downes was in Melbourne taking notes and names and she's here to give us every play-by-play detail. Plus, Cheryl gives us her assessment on the season and also some insight on who we can expect to see back next year and who played their last match!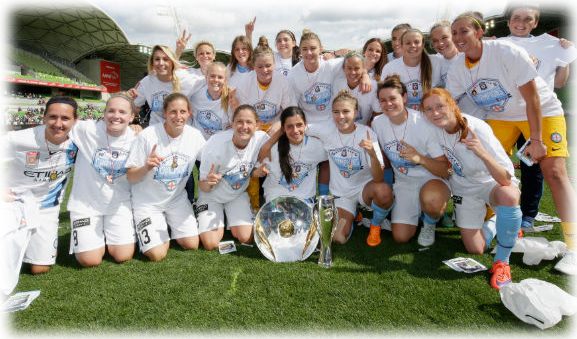 US Soccer vs. USWNT
Are you scratching your noggin over the recent lawsuit filed by US Soccer against the US Women's National Team? If so, we brought in soccer journalist and attorney-at-law Michelle Stile to give us the rundown. How did this happen and why is it happening now right before Olympic qualifiers? Court is in session, so take a listen!
Check out Michelle's awesome website Women's Soccer Weekly!
Plus…
Women's FA Cup results; FAWSL schedule update; NWSL updates and more!
Fade Out Music by Ringo Starr
Original Broadcast Date: February 7, 2016