Women's World Football Show, Episode 92 features exclusive interviews with Canada legend Rhian Wilkinson; Durham winger Emily Roberts; Aussie striker Remy Siemsen; and Australian sports writer Cheryl Downes.
There's a change in the air in women's soccer – can you feel it? We can! And on this week's episode of Women's World Football Show, we travel the globe to take a look at these changes first hand. First up, we head to Canada to talk with one of the game's most popular players – Rhian Wilkinson.
An intricate member of the Canada Women's National Team since 2003, Rhian made her debut at 20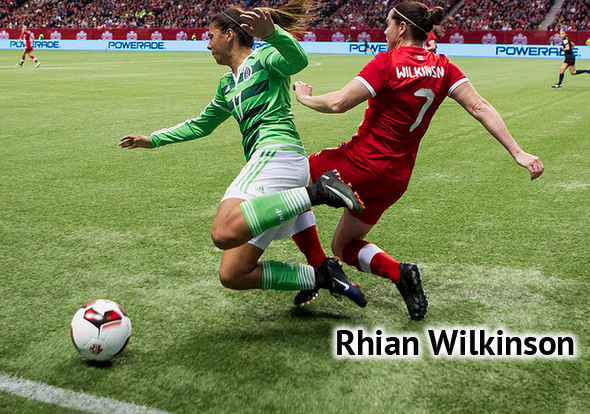 years old after a stellar career at University of Tennessee. The winner of 2 Olympic bronze medals, Rhian has contributed to the success of the Canada team over the years with her leadership and tactical skills. Now at 34 years old, the Quebec native has decided to hang up her boots. We caught up with Rhian just before she played her last match against Mexico on February 4, 2017.
In this candid conversation, Rhian talks about why she decided that now is the time to retire from professional soccer, shares some of her favorite memories and reflects on the influence of Coach John Herdman. Plus, is coaching on her own horizon? We'll see.. And true to form, Rhian is brutally honest about the state of the women's game, while calling for more women to get involved in coaching and why many of her Canadian teammates deserve to be recognized as great players, role models and influencers in the sport.
Rhian is a player who will always be remembered for her grit, her heart and her humor. Get ready to start missing her already and enjoy this interview with the one-and-only Rhian Wilkinson! (3:50)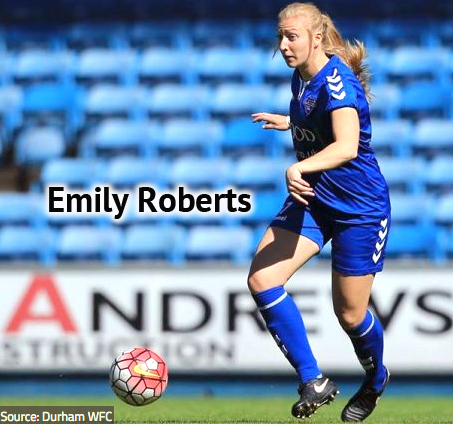 Emily Roberts
The FAWSL 2 Spring Series is underway and one of the teams you'll want to keep a close eye on are the Durham Wildcats! Adam sits down with Durham's powerful winger Emily Roberts to chat about the upcoming season, as well as the changes she's seen at Durham and in the league over the past few years. As a former player for Doncaster, Emily knows a thing or two about winning the league and she brings that experience to Durham. Emily tells us all about the Wildcats preparations for 2017, as well as looks back at her career with her former clubs Doncaster, Notts County and Lincoln. (41:30)
Follow Durham Wildcats on Twitter @DurhamWFC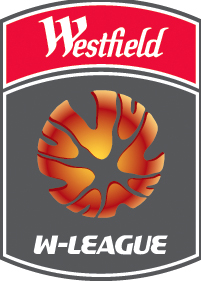 Westfield W-League
The book has closed on the 2016/17 W-League season, but not before we chat with our friend and correspondent from The Women's Game, Cheryl Downes! Patty and Cheryl chat about the Final Four – Perth Glory, Sydney FC, Melbourne City and Canberra United. What did it take for these teams to make it to the playoffs, who were some of the standout players and why is this league becoming a hotbed for new, young players? It's all here and more! (plus a Kate Gill question? maybe.) (54:33)
Remy Siemsen
Keeping on the subject of the W-League, we welcome Sydney FC striker Remy Siemsen! As we all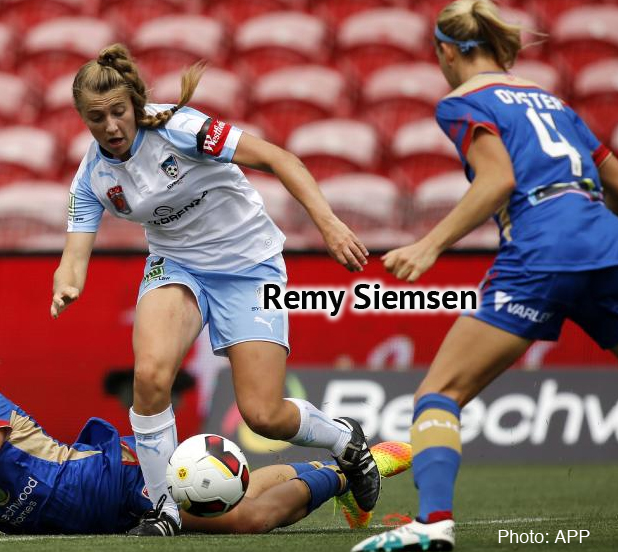 know, the league has plenty of rising young stars, but none brighter than Remy. In just her first season in the league, Remy has turned heads, scoring many crucial goals for the Sky Blues. In this spirited interview, the 17-year old tells us all about her remarkable season, playing along side the likes of Caitlin Foord and Kyah Simon and the dream experience of representing Australia at the youth level. Plus, Remy gives us "behind the scenes" info on many of her Sydney FC teammates and her dream of playing overseas. This is a player on the steps of a great career, so don't miss a second of this interview! (1:18:00)
Plus…
What's next for Canada! FAWSL 1 and NWSL updates. And it wouldn't be a WWFShow without a look at the recent 'going-ons' at the US Women's National Team! We have a team update, see what Jill Ellis is up to, the latest shenanigans of Hope Solo and recent transfer rumors of one Carli Lloyd! Talk about changes!!
Fade Out Music by Keane
Original Broadcast Date: February 11, 2017

Photo credits courtesy of: Canada Soccer; Durham WFC; APP