Women's World Football Show, Episode 133, features a special 2018 CONCACAF report with sports Canadian broadcaster Sandra Prusina; Interviews with Florida State University midfielder Yujie Zhao; and Barcelona FA striker Krystyna Freda.
The 2018 Concacaf Women's Championship has finished up and the tournament was just as predictable as it was surprising. As expected, both USA and Canada punched their ticket to the 2019 FIFA Women's World Cup in France, placing first and second respectively in the tournament. The surprises were the early elimination of Mexico and Costa Rica. The other surprise was the third place final, which was a battle to the end between Jamaica and Panama. The match ended in Penalty Kicks, resulting in the Reggae Girlz of Jamaica qualifying for the World Cup for the first time in their history.
In this special Concacaf report, Patty and Adam break down group play, dissect the failures of Mexico and Costa Rica, and discuss the parity of the Concacaf nations. Then in a special report with Canadian sports broadcaster and journalist Sandra Prusina comes in to chat about the Concacaf Final. What did the USA do right, what did Canada do wrong, and what can be done about the shoddy refereeing? Plus, Sandra takes a deep dive into the Canada Women's National Team. What do they need to do to be real contenders in France? How is the team doing with Kenneth Heiner-Møller at the helm? Who are some of the standout players, and more! Ready for a heaping serving of Concacaf with extra Canada on the side? You do not want to miss this special report!
Learn more about the Calgary Inferno broadcast and Sandra Prusina's new show "Inside the Inferno" on Sportsnet 960!
Krystyna Freda
Cypriot First Division is the top women's football league in Cyprus and one of the longest-running leagues in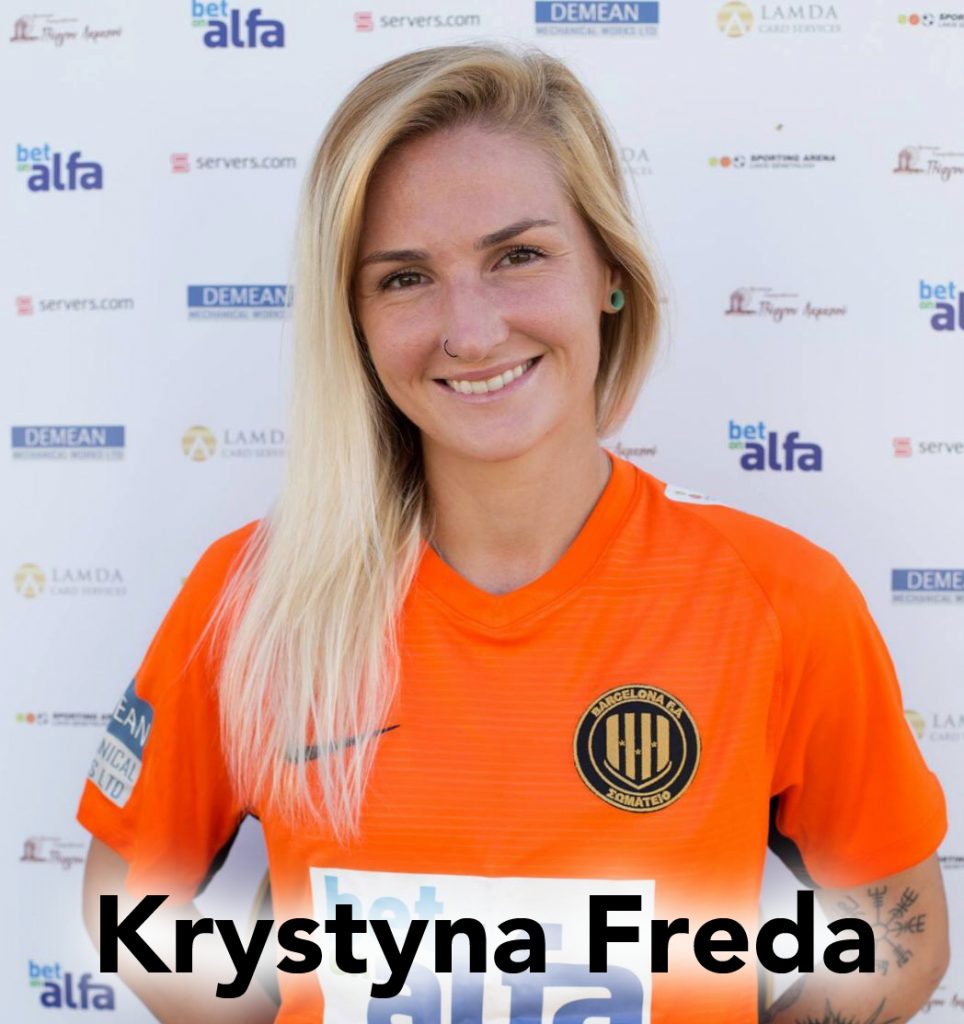 women's football (established in 1998). On this episode, Adam sits down with Golden Boot winner Krystyna Freda of 2018 league winners Barcelona FA, who play out of Germasogeia. As the top scorer in the league, Krystyna is making her mark in Cyprus and gearing up for a new season.
The New Jersey native shares her journey from being a Top Drawer collegiate player at Winthrop University in South Carolina to training in the NWSL, playing in Finland, and now a star in the Cypriot League. If you want to know more about the league in Cyprus, other avenues to play professional soccer, or just catch up with Krystyna, this is the interview you want to hear! (46')
Connect with Krystyna on Facebook!
Yujie Zhao
While China failed to make it out of the group stage in the 2018 FIFA U-20 Women's World Cup, their standout midfielder Yujie Zhao learned a valuable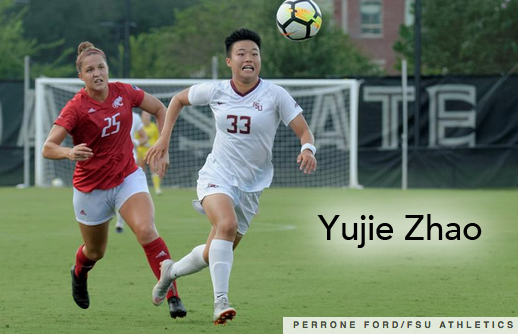 lesson and made a name for herself on the national level. The exciting young star is now studying and playing soccer at Florida State University and is continuing her rise to the top in women's football.
Yujie sits down with Patty to give us her thoughts on playing in the NCAA, how the experience is helping her get stronger, and how she's been able to assimilate so quickly into the unique experience of American collegiate soccer. Plus, we delve into her background, find out what motivated her to play soccer at such a high level, what the future holds, and more. This interview has a surprise ending (never before has this been done on Women's World Football Show!), so get ready for a Chinese treat!! This is one of our highlight interviews, so pull up a chair and get to know the China star Yujie Zhao! (01:14')
PLUS…
College Rankings with the Englishman; Upcoming Women's World Cup qualifiers; England vs. Australia, and MORE!
Photos/Logos Courtesy of: Concacaf, Seminoles.com, Krystyna Freda, Perrons Ford, FSU Athletics
Original Broadcast Date: October 21, 2018
Women's World Football Show website design and theme music by Patricia La Bella
Women's World Football Show® is a registered trademark and it's audio and logo cannot be used without expressed written authorization.