Women's World Football Show, Episode 38 features 2015 NWSL College Draft special with University of Washington Head Coach Lesle Gallimore an Chicago Red Stars Head Coach Rory Dames.
Coach Lesle Gallimore
The legendary coach takes us behind-the-scenes at the 2015 NWSL College Draft with insights on the draft process, as well as the rookie players we should be watching. Plus the coach shares her views on the NWSL, why there aren't more women pro coaches in the league, and what she's doing to help change that. This is a rare opportunity to pick the brain of one of the most respected coaches in the women's game today, so don't skip class! #GoHuskies
Coach Rory Dames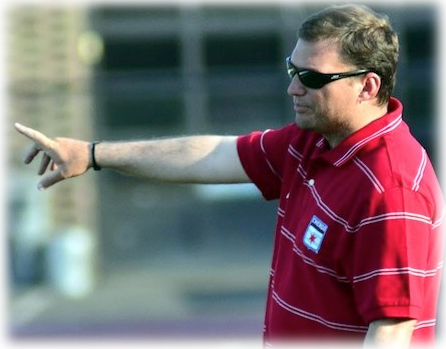 The Chicago Red Stars have made a clinic out of the NWSL college draft over the past few years, so there's no better coach to talk to on the subject than the professor himself. Not only does the Illinois native give us intriguing insights into his winning formula, he also gives us a glimpse into his journey into pro coaching, what he looks for in players and his thoughts on the upcoming season. Take off your dunce cap and prepare to get schooled!
Team-By-Team Analysis
If you're like us and you can't wait for the 2015 season to start, this special will definitely satisfy your NWSL cravings. Your dutiful hosts comb through each team with precision and detail. Who did your favorite team lose and who did they gain? What are their strengths? And who did your team pick up in the college draft? Get off Google because we've done all the research for you.
In Memoriam
A special WWFShow tribute and a tip-of-the-cap (if you're wearing one) to those players who have hung up their boots and said farewell to The Beautiful Game.
Plus…
All this and a few Yaaaays, a timely Drumroll, a bittersweet Schmidt-Bit, and of course plenty of laughs! So, put in your earplugs and tune out the rest of the non-soccer world.
And Remember…
With the help from the players and the fans, the NWSL is still standing, still climbing… even when the rest have fallen!
Fade-out music by Mikky Ekko