Women's World Football Show, Episode 53 features an exclusive interview with Canada WNT midfielder Kaylyn Kyle; plus, an Australia Women's National Team update with Aussie sportswriter Cheryl Downes.

Women's World Football Show welcomes Canadian national Kaylyn Kyle to the show. The Olympic bronze medalist gives us an insider's look at what it was like to play for the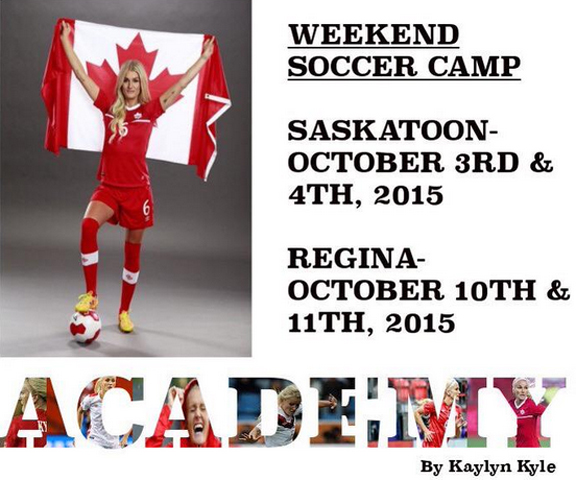 host county during the Women's World Cup in Canada and the unforgettable memories that will stay with her forever.
The affable midfielder also shares her thoughts on what it's like playing for Portland Thorns FC in the NWSL and the fan atmosphere that follows the team at home and away. Kyle also updates us on her latest project and plans for the future. If you've always wanted to know more about this fan-favorite Canadian, then this the interview you'll want to catch.
NWSL
The NWSL play-off race is in full swing! Here's your opportunity to get caught up on the latest and greatest news around the league. Which teams are poised to make it to the post-season and which are packing putting their eggs in next year's basket. We lay it all out for you. Plus, how did Lianne Sanderson end up in Portland? We've got the scoop and more.
The Matildas
Our resident Aussie Cheryl Downes from The Women's Game is back in the land down under with a full report on the Australian Women's National Team. After a successful Women's World Cup, the Matildas are preparing for their next challenge – the 2016 Olympic qualifiers and beyond. Cheryl brings us up to date on what's next for them, as well as a sneak peek at the upcoming W-League season, the Young Matildas and much more.
Plus…
A peek inside the FAWSL standings, Ashley Nick's medical report, Jill Ellis' contract extension, and more! Oh… and another Kate Gill rant?! You know it!
Jorge Bronze is running for homeless dogs. Here's how you can help!
Fade Out Music by Jessie J (featuring B.o.B).
Original Broadcast Date: August 16, 2015