Women's World Football Show, Episode 57 features soundbites from Laura Harvey, Megan Rapinoe, Lauren Holiday, Amy Rodriguez, and Vladko Andonosvski; Plus, Matt Beard, Lee Billiard; Sportswriters Lilly Kashishian and Sarah Hallett; and an exclusive interview with Simone Charley.

On this special NWSL review show, we take a look at the 2015 Championship Final with soundbites from Seattle Reign FC's Laura Harvey and Megan Rapinoe, and FC Kansas City's Lauren Holiday, Amy Rodriguez and Vladko Andonosvski.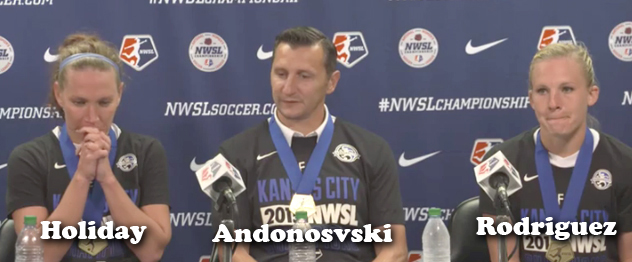 Women's World Football Show welcomes Sarah "Cowgirl" Hallett to the show for this special NWSL edition. Join Patty and Sarah as they dissect the NWSL Championship Final and take a look at what went right for FC Kansas City and what went wrong with the Seattle Reign FC.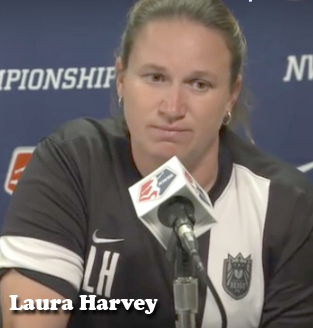 Harvey and Rapinoe give a solemn impression of the match, along with their thoughts on why one game shouldn't define or negate their season. Also – What's got ARod so angered? What does Holiday really think of the NWSL? And who is Vladko calling out? It's all here and more!
NWSL Updates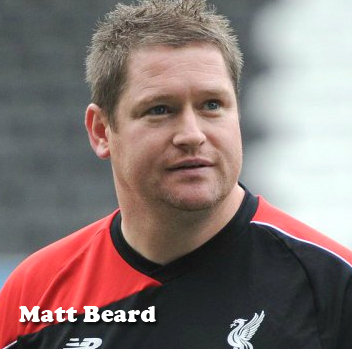 Coaches are changing! Who's staying, who's going, and who's coming in from the outside? We hear from Matt Beard, the Liverpool Ladies FC manager who just signed with the Boston Breakers. What more does Boston have up it's sleeve? Team GM Lee Billiard lets us in on his plans.
Possibilities are looming! The Cowgirl gives up the scoop (but never her sources) on a new manager hiring in Portland and a new team in Orlando. Follow Cowgirl on Twitter @hallett_sarah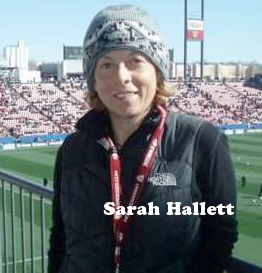 Plus… A spirited look at the 2015 NWSL Awards! Were the right people rewarded? Who was overlooked? And why should we care so much? You may disagree with our musings, but one thing for sure – it's all well and Dunn! (yep, it's that kind of show).
NWSL Rookies
Sports reporter Lilly Kashishian from Double G Sports sits down with Adam to discuss the NWSL class of 2015 rookies. Nowhere else will you find a more thorough and detailed look at the NWSL"s Top 5 first-year pros. Follow Lilly on Twitter @LillyKashishian
NCAA Interview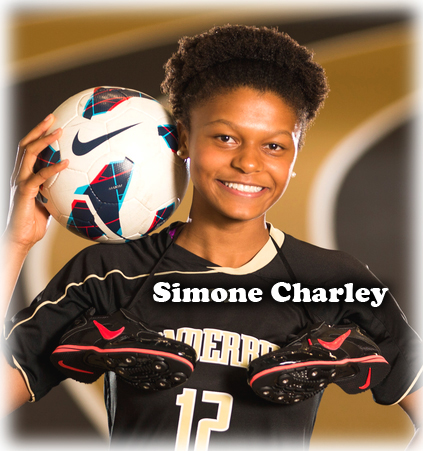 AJ "Postgame Gator" Johnson chats with Vanderbilt University forward Simone Charley. If you think you work hard, you haven't met Simone! Make no bones about it, this two-sport athlete is turning heads beyond the college pitch and you'll find out why.
NCAA College Countdown
There's a new #1 in women's college soccer! Patty does her best to fill in for Adam with an update on the NCAA top 10 rankings. They do make syrup in Virginia, right?
Fade Out Music by Gary Allen.
Original Broadcast Date: October 3, 2015