Episode 96: Women's World Football Show welcomes NWSL star Joanna Lohman and Australia goalkeeper Mackenzie Arnold.
Washington Spirit midfielder Joanna Lohman began her inspiring career as a standout and MAC Hermann Trophy finalist at Penn State. While working on her Business degree, Joanna went on to captain the U-21 USWNT and blazed a trail that would eventually lead her to become one of the more popular players in women's soccer today. Jo shares her unique story and her discovery of how the game she loved became a vehicle to change lives – including her own!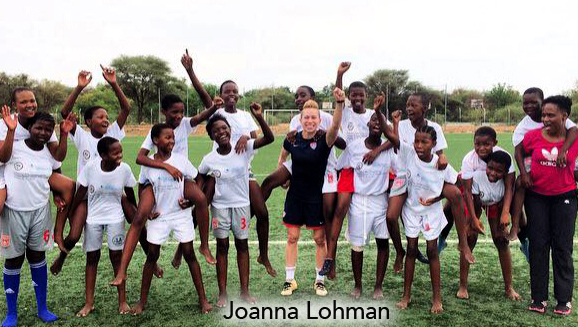 As a LGBTQ advocate, Jo looks to her pro career as a valuable platform to help raise awareness and also champion a cause to help empower kids to express their individuality, no matter what that might look like.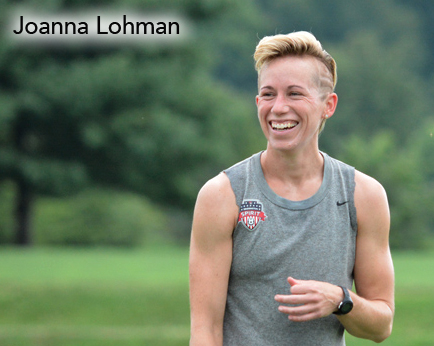 One of the more honest and thought provoking interviews ever on Women's World Football Show! Find out why Patty calls this one of the more enjoyable interviews she's done on WWFShow.
Also, Jo gives us the inside story on the Washington Spirit – How have all the player departures affected the team? What's the new-team chemistry feel like? And why did she decide to stay and fight for the Spirit Family? You'll love the answers! (09:35′)
Visit www.JoannaLohman.com
Watch "They Bruise" by Marcos Meconi
Re-watch Joanna's Ted Talk: "The Uncomfortable Rise to the Top"
Mackenzie Arnold
Women's World Football Show is delighted to welcome Australia Women's National Team goalkeeper Mackenzie Arnold. As one of the brightest up-and-coming international goalkeepers in the women's game today, Mackenzie is a two-time winner of the W-League Golden Glove award – a remarkable feat by itself, but she's not done yet!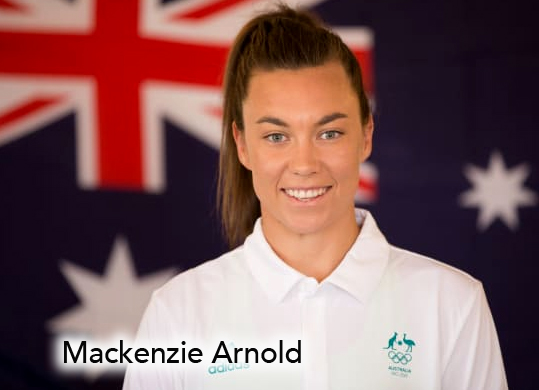 At only 23-years old, Mackenzie has become one of the more sought-after keepers in the W-League. Originally signed with Perth Glory in 2011, she's had success at Canberra United, Western Sydney Wanderers, Perth again, and in 2016 joined her hometown club Brisbane Roar. Mackenzie gives us insight on her new team, playing at home and why playing on the Gold Coast is so special.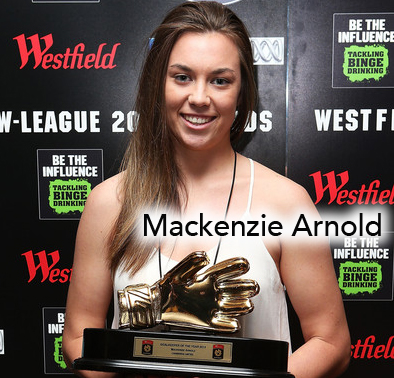 The young keeper also shares her challenging journey to the Australia WNT. An inspiring story of grit and determination that brings you into the heart of this talented player. Mackenzie also shares with us stories of her first Olympic experience in Rio as well as the Matildas recent performance at Algarve Cup. If you're excited about the future of women's soccer, then you'll want to listen to this interview with Mackenzie Arnold! (01:09:00′)
NWSL Preview
1 League.
10 Teams.
20 Minutes.
Patty and Adam dig in fast and furious into the NWSL 2017 season. Join us as we take a look at the teams, the players and the coaches leading into the fifth season of the National Women's Soccer League. If you're looking for bite-sized content, this is for you! Plus, we pick our Top 4 teams and some may come as a surprise! (42:32′)
International Friendlies
Recaps of recent matches between England, Austria and Italy. How are the Lionesses doing as they enter a transitional period? Adam breaks it down! Then Patty recaps the USWNT matches vs. Russia, looks into the new Collective Bargaining Agreement and announces a few upcoming friendlies overseas. Plus MORE!!
Fade Out Music by Alessia Cara
Original Broadcast Date: April 15, 2017
Photo credits courtesy of: WashingtonSpirit.com; Joanna Lohman Facebook; JoannaLohman.com; FIFA.com; Olympics.com