Episode 101 of Women's World Football Show features exclusive interviews with Canada WNT defender Kadeisha Buchanan; New Zealand striker Aimee Phillips; and Hannah from Chelsea Ladies Fans website.
Kadeisha Buchanan is establishing herself as one of the best defenders in the women's game, and at only 21 that's quite an accomplishment! In this exclusive interview, the Toronto native discusses many of her recent successes, including becoming the first Canadian to hoist the UEFA Women's Championship League trophy as a member of Olympique Lyonnais.
The 2015 FIFA Women's World Cup Best Young Player Award recipient shares with us her changing role in Canada and how she's preparing to be more of a leader on the team. Kadeisha also shares how her humble beginnings helped her to become the player and person she is today. Where does this young star go from here? The sky is the limit! (6:42′).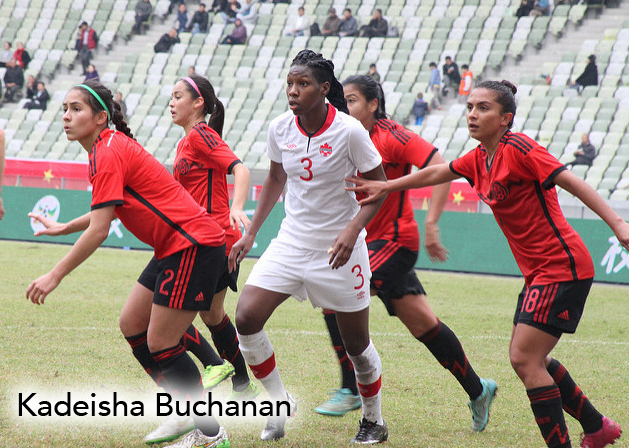 Aimee Phillips
New Zealand are a side that is a phase of transition and very much looking forward to the next World Cup. One of the up and coming players for the Football Ferns is striker Aimee Phillips. Recently, Aimee made the decision to put her teaching career on hold to train full time with the national team.
In this one-on-on interview, Aimee  shares with us her life-changing decision and the factors that went into her choice. The 26-year old also tells us about making her debut in Brazil and her experience playing in the Cyprus Cup. The Football Ferns are stocked full of talented players, and Aimee Phillips definitely adds to that pool! (46:37′)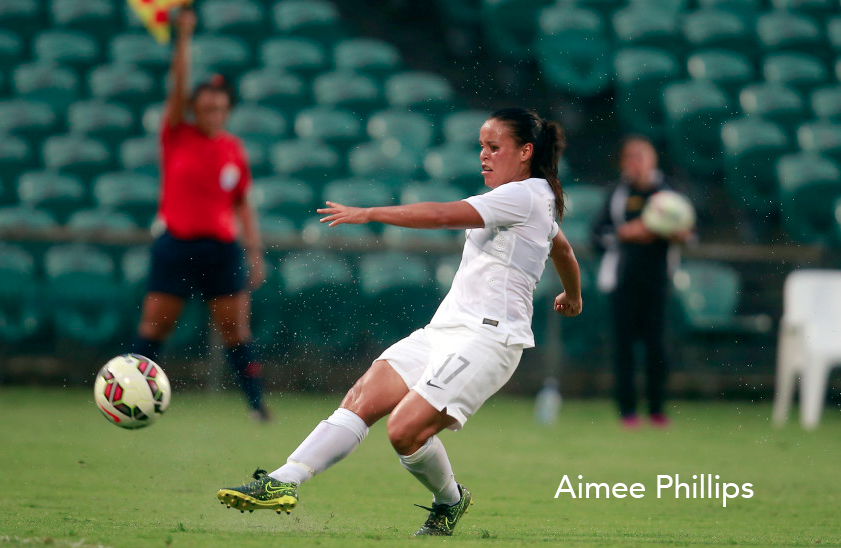 Chelsea Ladies Fans Website
Chelsea Ladies won the 2017 FAWSL Spring Series and nobody will have seen more of the team than Hannah Roberts, founder and editor of Chelsea Ladies Fans Website. Hannah chats with Adam about Chelsea's success, the new signings, what it all means heading into the season proper that starts in September, and more! Also, updates on Crystal Dunn and Fran Kirby! Follow Hannah on Twitter @clfcfans. (31:00′)
PLUS…
WWFShow remembers former USWNT head coach Tony DiCicco, who passed away on June 19, 2017; Updates on NWSL and more!
Original Broadcast Date: June 25, 2017
Photo credits courtesy of: CanadaSoccer.com; NZFootball.co.nz

WWFShow website design and theme music by Patricia La Bella
Women's World Football Show® is a registered trademark and it's audio and images cannot be used without expressed authorization.