Episode 112 of Women's World Football Show features an exclusive interview with former Australian striker and current FFA GM Sarah Walsh. Plus, editor of Women's Football Magazine Helen Rowe-Willcocks.
Sarah Walsh
There's no better way to kick of 2018 than with our featured guest, former Matilda striker Sarah Walsh! As one of the
pioneers of Australian women's football, Sarah represented Australia at the 2004 Olympics, 2006 AFC Women's Asian Cup and made a huge impact as part of the Matilda's break out tournament at the 2007 Women's World Cup in China.
Sarah joins us to reflect on her amazing career and some of her most fondest Matilda memories. How did some of the squads she was a part of help shape the growth of the game in Australia today? And what impact does the W-League have on the future of the national team? Sarah brings us her insightful knowledge. Not only is the former striker a world-class broadcaster for Fox Sports, she has taken her business degree and become the General Manager for Women's Football at Football Federation Australia. A true influence on and off the pitch in women's soccer, Sarah continues to help grow and improve the women's game in Australia and beyond! (12:38′)
Follow Sarah on Twitter @swalshy9
Helen Rowe-Willcocks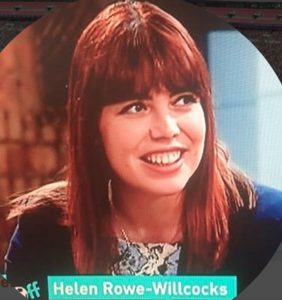 Joining us to recap the year in England, is editor of Women's Football Magazine, Helen Rowe-Willcocks. Helen sits down with Adam to discuss the highs and lows of women's football in England in 2017. How did the Mark Sampson firing affect the program going forward and who is line for the job? Not to be dampened by the national team, Helen discusses the plenty of great things happening in the FAWSL over the year. What were some of the breakout moments? and how much of influence did Carli Lloyd have on the league. It's all here and More! (49:17')
Women's Football Magazine is getting a makeover. Subscribe today, so you don't miss any issues!
Follow Helen on Twitter @HelenRW11
Westfield W-League Report sponsored by OZ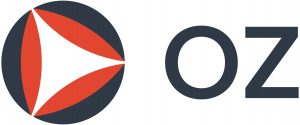 Round 9 of Westfield W-League is in the books and we cover all the games, big plays and final results. Plus what does that ever-changing ladder look like? We give you the latest news! This Westfield W-League report is brought to you by OZ live sports. Watch over 1000 hours of live matches, anytime & anywhere. OZ is the official live streaming platform for the Westfield W League! Watch live or replays of selected W-League matches in beautiful FULL HD! Go to Oz.com today and start your free trial.
Plus…
Patty & Adam answer fan questions; share their highlights and lowlights throughout the year; And reveal the WWFShow team awards. It's the first show of the year and one you do not want to miss!
Original Broadcast Date: January 1, 2018
Photos courtesy of: Fox Sports, Matildas.footballaustralia.com.au Helen Rowe-Willcocks
Women's World Football Show website design and theme music by Patricia La Bella
Women's World Football Show® is a registered trademark and it's audio and logo cannot be used without expressed written authorization.