Episode 111 of Women's World Football Show features an exclusive interview Houston Dash new Head Coach Vera Pauw; and a look at the 2017 women's college season with sports journalist Celia Balf of FanSided.
Vera Pauw
There's a new head coach in Houston and she goes by the name of Vera Pauw! The celebrated head coach gives us deep insight on how she signed with Houston, and why now? Never one to shy away from a challenge, Vera shares her journey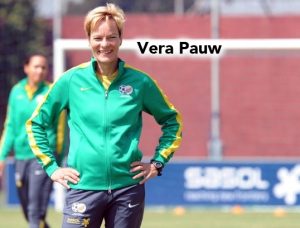 to Houston; her assessment of the players and some of the things she's doing right now to help turn the Dash around in 2018.
After bringing the South Africa National Team to the Rio Olympics in 2016 and changing a few lives along the way, Coach Pauw decided it was time to turn the team over to the coaches she helped train. But with Dash midfielder and Banyana-Banyana captain Janine Van Wyk, along with friend Anson Dorrance urging her to come to Texas, it was hard to turn away from this next challenging opportunity. As always, Coach Pauw is candid, forthright and funny, so catch this very special WWFShow interview! (7:30')
NCAA College Cup report with Celia Balf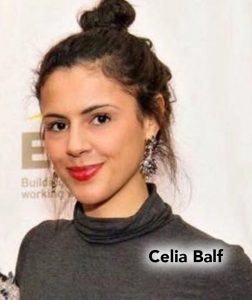 Sports journalist from FanSided and former Div 1 women's soccer player Celia Balf  stops by to chat about the 2017 NCAA Div l College Cup Final and the 2017 women's soccer season. The Stanford Cardinal met their foes from down south, UCLA for what turned out to be a barn-burner ending. Celia, who has a weekly soccer column at FanSided online magazine, breaks down the final match for us.
Also, Celia is on hand to help guide us through the past college season, the future of the college game, some of the collegiate players we should be watching during the upcoming 2018 NWSL College Draft, and more. (40:00')
Follow Celia on Twitter @celiabalf
Read Celia's articles on FanSided!
PLUS…
Just when you thought it was safe… The Hope Solo theme song is back & for good reason. Patty and Adam go over the storied goalkeeper's bid for nomination to be the next President of U.S. Soccer Federation. Is she ready to be taken serious or is it just another way to get attention. We do a deep dive into this bazaar turn of events.
AND…
Detailed updates from the Westfield W-League, Frauen Bundesliga and National Women's League New Zealand. Also, the latest off-season news from the NWSL; and MORE!
Original Broadcast Date: December 17, 2017
Photos courtesy of: Celia Balf; SAFA.net;

Women's World Football Show website design and theme music by Patricia La Bella
Women's World Football Show® is a registered trademark and it's audio and logo cannot be used without expressed written authorization.