Women's World Football Show, Episode 45 features an exclusive interview with Spanish midfielder Vero Boquete (conducted by German sports journalist Jana Lange); Plus Mexico WNT striker Veronica Perez; USWNT defenders Christie Rampone and Julie Johnston; and Doncaster Rover Belles head coach Glen Harris.

FFC Frankfurt has just won the 2015 UEFA Women's Champions League and we hear from their star forward Vero Boquete! Our friend and German sports journalist Jana Lange is back from Berlin with a full report.
Jana chatted with Vero about the Championship match, her plans on the future, what it means to be part of the first Spanish team to go to the Women's World Cup, and more!
Plus a look at the top teams in the Bundesliga, a German National Team update, and more!
USA vs. Mexico
Patty and WWFShow blogger Sarah Hallett visited StubHub Center for the USA vs. Mexico friendly and shouldered their way to the front of the media mix zone for some great interviews. We hear from our friend Veronica Perez who chats about the match and what Mexico needs to do to advance out of their group at World Cup. We hear from 5-time Women's World Cup attendee Christie Rampone and first-timer Julie Johnston. The seasoned veteran and upstart young gun give us two defensive perspectives on the footballing life and the World Cup. Plus, what's so different about USA head coach Jill Ellis?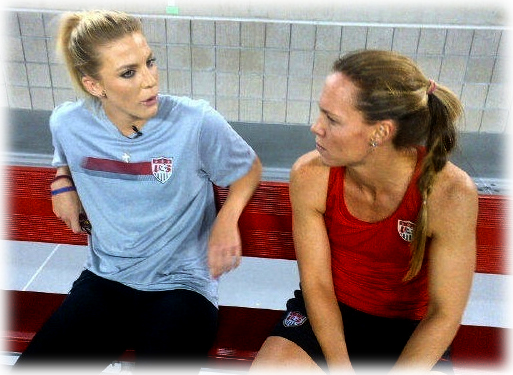 Doncaster vs. Reading
Adam traveled to Doncaster for the Reading match-up and gives a full report on the surprising result. And to get a really good look at the Donny Belles, our English host chats with head coach Glen Harris, who gives us his frank assessment of the team and the league. Plus, a look up and down the table.
NWSL Roundup
Week 7 is in the books for the NWSL, and we've got all the scoop on the teams, their standings and how they're making due without their national team players.
Fade out music by Clark Beckham
Original Broadcast Date: May 24, 2015