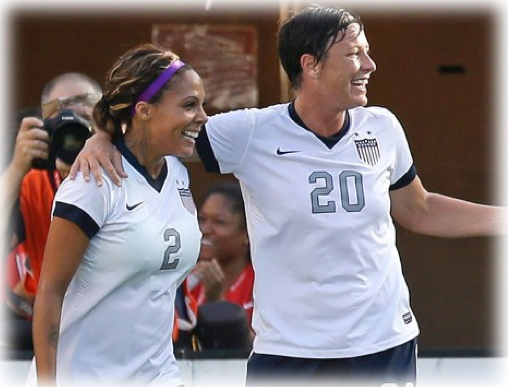 Women's World Football Show, Episode 47 features exclusive interviews with USWNT forwards Abby Wambach and Sydney Leroux.
Join Women's World Football show as we take a spin around the World Cup groups. We hear from USA star strikers Abby Wambach and Sydney Leroux. Why do these team roomies both seem so relaxed heading into the biggest tournament of their lives? We'll find out and more with these two exclusive interviews.
Did someone say Groups?
As the Women's World Cup group stages wind down, WWFShow take a good look at the dominators, the undistinguished, and self-destructors. We take you through all the groups with honest intervention.
USA Report Card
And speaking of intervention, we bring in our WWFShow resident blogger, Sarah Hallett to grade the USA's performance so far. Are they top of the class or dunces? We'll find out. Check out Sarah's blog at WWFShow on Tumblr.
Plus…
No Schmidt-bits, no Kate Gill rant, and no theme songs! That's what happens when Patty is under the weather and Adam is polishing off his second case of cheap beer.
Fade out music by The Byrds
Original Broadcast Date: June 14, 2015