Women's World Football Show, Episode 63 features an exclusive interview with New Zealand striker Katie Rood; W-League update with Cheryl Downes; and College Cup review with Alana "AJ" Johnson.
Women's World Football Show says goodbye to 2015 in style! To help usher out their year, we invite New Zealand striker Katie Rood to the show. The Norhtander takes us back to her days with the Football Ferns youth squads and shares her most memorable experiences, including the 2012 FIFA U-20 World Cup.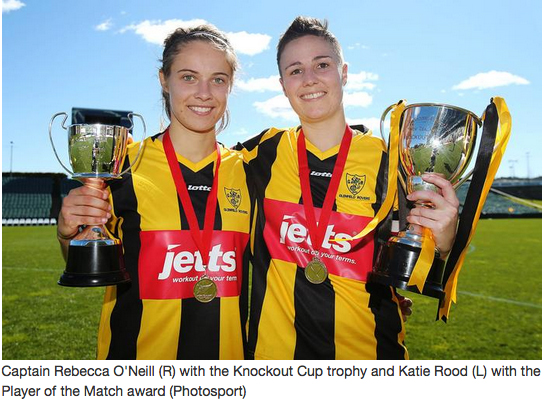 It's been a career of successes for the young Kiwi, from her New Zealand Women's League Grand Final win to her club-leading stats and she's here to give us all the details. Also, what does she have to say about Aussie mates Laura Alleway and Collette McCallum? Plus, just how deep does that across-the-ditch rivalry go? We find out and more! You do not want to miss this spirited interview!
W-League Update
Cheryl Downes from The Women's Game is back to give us Westfield W-League action. What is the biggest surprise of the season, which American is making the biggest impact and what to look forward as the season winds down. Cheryl give us a full report. Plus, it's true… Cheryl recently ran into Matilda great (and Patty's fave) Kate Gill! You know we'll be getting the scoop on that conversation.
USA vs China & Farewell Abby!
Originally scheduled as simply the last match of the USA Victory Tour, this USA vs China friendly turned out to be historic. Not only did China hand the World Champs their first loss on home-soil in 11 years, it was the swan song for all-time leading goal-scorer (and overall legend) Abby Wambach. We've got the recap!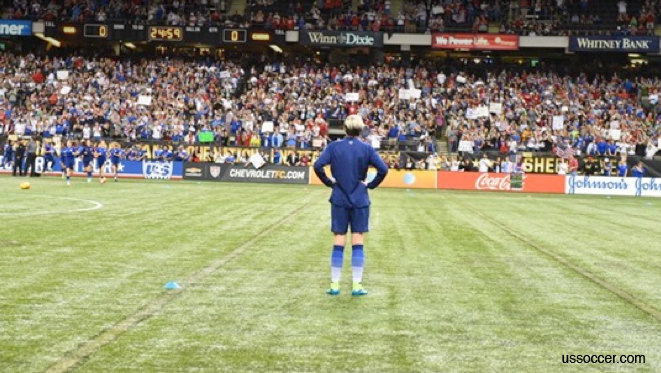 College Cup Review with AJ "Postgame Gator" Johnson
Our very own AJ stops by to give us a review of the 2015 NCAA Women's College Cup Final. AJ gives us a glimpse at the tournament atmosphere and match highlights. Plus, how is college soccer progressing and which players should we be watching at the 2016 NWSL College Draft? Our Postgame Gator is on the scene!
Plus…
Patty and Adam keeps us abreast of the latest FAWSL signings (including a soundbite from Doncaster Rovers Belles goalkeeper Nic Hobbs); Budnesliga updates; CONCACAF U-20 Women's Championship in Honduras; The latest award for USA young-gun Mallory Pugh; FIFA Rankings run-down & more!
Fade Out Music by Bruce Springsteen.
Original Broadcast Date: December 20, 2015