Women's World Football Show, Episode 41 features an exclusive interview with former USWNT midfielder and icon Julie Foudy; German sportswriter Jana Lange; Soundbites from England's Mark Sampson and Jodie Taylor; USA's Jill Ellis, Lori Chalupny, and Meghan Klingenberg; and Houston Dash's Randy Waldrum and Kealia Ohai.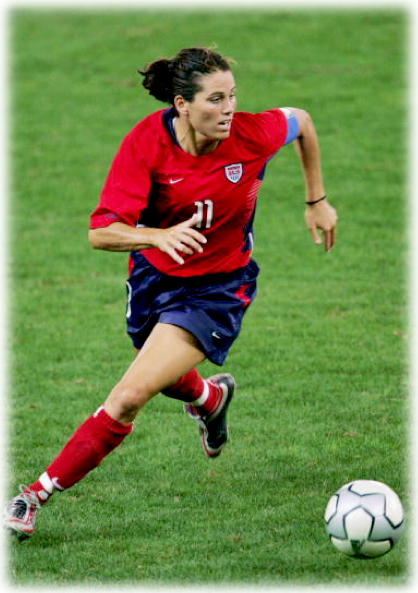 Women's World Football Show welcomes the legendary Julie Foudy! As a two-time Women's World Cup winner and pioneer in the women's game, Julie continues to be an inspiration for young people all over the world. The US Soccer Hall of Fame inductee talks about growing up in Southern California and her journey through the unchartered path of women's soccer.
As the captain of the infamous 99er's, Julie helped change the face of soccer in the United States, as well as women's sports worldwide. The celebrated footballer also gives her thoughts on the current US Women's National Team, Women's World Cup 2015, as well as her work with ESPN and the Julie Foudy Sports Leadership Academy ("This is so not a soccer camp").
If you're unfamiliar with the roads Julie Foudy helped pave for women's soccer, you'll want to listen to this very candid, inspiring and entertaining interview.
Jana Lange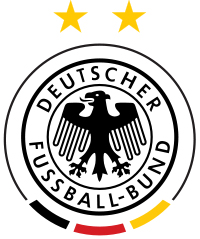 German sports writer Jana Lange joins the show to give us some much-needed insight and commentary on all things German women's football. In this episode, Jana updates us on  Germany, the recent retirement announcement of Head Coach Silvia Neid, Frauen-Bundesliga, Champions League, und mehr!
England vs. China
Adam traveled to Manchester City for the England vs. China match. With his usual microscopic detail, our dutiful host breaks down the last friendly on English soil before the Women's World Cup. Plus we hear from England manager Mark Sampson and goal-scorer Jodie Taylor.
USA vs. New Zealand
USA played New Zealand on April 4 in front of, oh just over 35,800 fans at Busch Stadium in St. Louis and our own Alana "AJ" Johnson was on hand for soundbites with USWNT gaffer Jill Ellis and defender Lori Chalupny. Plus a very excitable interview with Meghan Klingenberg.
NWSL Press Conference
Patty sat in on the NWSL presser where the state of the league was discussed. What are some of the priorities of the new commissioner Jeff Plush? And what's different for Houston Dash Head Coach Randy Waldrum and star striker Kealia Ohai? We'll hear from all of them!
Plus…
Updates on FAWSL, international friendly results and Adam jinxes another team with his NWSL predictions!
Genießen Sie die Show !
Follow The Julie Foudy Leadership Academy on Twitter @JFoudySLA
Follow Jana Lange on Twitter @jott_ell
Fade out music by Nena
Original Broadcast Date: April 11, 2015